Shankara Ayurveda Wellness
Expert Guidance and Support
Nurturing Healing Environment
Deep Natural Cleansing
Our Panchakarma program is currently on hold. If you'd like to be notified when new dates are announced, sign up here.
Start your journey toward total mind-body rejuvenation:
We are living in an inspiring time. One where more and more people are beginning to adopt lifestyle changes that encompass their overall wellness—with a focus not only on living longer but with more fulfillment, meaning, and mental, physical, emotional, and spiritual health. 
It is also extremely important at this time to develop a good immune response for the prevention and symptom reduction of disease. The practice of Panchakarma plays an important role in an Ayurvedic lifestyle of daily and seasonal regimes, a healthy and nutritious diet, and herbs and therapies to strengthen the body's immunity.  
To find the solution for complete mind-body health and well-being, we don't need to look to the latest fads or trends. We can find true, effective health treatments using the ancient wisdom of generations before us. One such example is Panchakarma.
Panchakarma (five actions) is a traditional Ayurvedic approach to cleansing.  Customized to your unique body type, imbalances, and lifestyle and through a series of treatments we will gently release physical and emotional toxins and stressors from the mind and body.  Panchakarma harnesses the natural intelligence of the body to restore optimal health and balance, leaving you rejuvenated, deeply relaxed, vital and clear, with a renewed sense of well-being.
A vital component within the overall Ayurvedic wellness lifestyle, Panchakarma focuses on the elimination of toxins that build up in the body through so many different sources, including lifestyle imbalances, overwork, fatigue,  stress, pollution, and poor diet. These toxins build up over time and cause imbalances, contributing to
Heaviness and Lethargy
Sluggish Pulse
Mucus Build-up
Lowered Immunity; Colds and Flu
Stiff Joints
A White Coating on the Tongue
Unpleasant Body Odor
Feeling Dull and Sleepy after Eating
Skin Diseases
Weak or Dull Digestion
Foggy Mind
Diarrhea or Constipation
Depression and/or Anxiety
A General Sense of Dis-Ease
The body gives us these indicators as a reminder to restore balance. Panchakarma is a deeply healing way to reset your body and renew your well-being on all levels — physical, mental, emotional and spiritual—using time-tested methods to support the whole person.
Strengthen immunity and promote mental and physical wellness.
Help reset the digestive fire, improve digestion and relieve constipation, IBS, and stomach discomfort.
Restore constitutional balance.
Eliminate toxins that increase energy, vitality and mental clarity.
Relief from stress/anxiety, elevating mood and slowing down the aging process.
Reduce excess weight and lower blood sugar and cholesterol.
Reduce headaches and migraines.
Improve psoriasis, eczema, and other skin conditions.
Manage or eliminate the symptoms of menopause, Chronic Fatigue Syndrome, Muscular Dystrophy, and Multiple Sclerosis.
Restores and improves the body's natural intelligence and ability to heal itself.
Eliminates the root cause of illness by addressing basic conditions or imbalances your body type is prone to.
Panchakarma is especially recommended for
Those over 40. By the time you reach 40, especially if you have not yet had a cleanse, the likelihood of accumulated toxins is high. Changes naturally occur with age but feeling 'older' can often be due to toxicity held in the body from years of lifestyle choices and environmental factors.
Seasonal reset. Panchakarma helps the body transition between seasons and can act as a preventative care system. For example in the fall, a cleanse is important for preparing and strengthening the body's immunity ready for the cooler winter months. Likewise, spring is a popular time to cleanse as an antidote to the inactivity and holiday indulgences that may have accompanied the long winter months and subsequent toxicity build-up in the body.
Health concerns or challenges. If you struggle with chronic issues, or have pressing health concerns and would like a support that complements and goes beyond modern medicine, often Panchakarma is a great choice for you.
The Cleanse Process: 3 Steps to Detox
There are also treatments such as Abhyanga oil massage, Shirodhara, Swedana, Marma, Dough Basti, Nasya, and marma point massage that may be beneficial depending on your specific constitution. Part of the power of Ayurveda is that there is no one-size-fits-all approach. Instead, it is customized to the needs of each individual—their unique body type and health imbalances.
Paschat Karma: The Post Cleanse
The most supportive next step is a commitment to habit and lifestyle change to prevent future build-up of toxicity in the mind and body. Reverting to past habits and lifestyle that hinders health would be detrimental in the short and long term. This final step in the Panchakarma process involves
Learning how to maintain healthy eating habits for your constitution.
Challenging yourself to make smarter and better lifestyle choices.
Utilizing the herbs and natural medicines that are so effective with Ayurveda.
At Shankara Ayurveda Wellness, an Ayurvedic expert is available to help you craft a supportive wellness plan tailored to your needs and lifestyle. The one-on-one guidance of Ayurvedic experts and the combination of diet with personal Ayurvedic treatments—such as marma, abhyanga, and shirodhara—that you'll receive at the Center greatly enhances the overall impact of the process. This synergy of massage, diet, relaxing steams, herbal supplements, and more is not only the traditional way, but much more effective than the sum of its parts.
"As a health care professional, I know the importance of self-care, and this was a gift that I gave myself. The staff, the center the surroundings here were absolutely fabulous and struck me very deeply."
"I have already recommended it to my friends in Charlotte as well as my sister in California. I had a fantastic experience and I will be back! I feel great and came in totally depleted."
"I had a wonderful experience! I was well taken care of. Everyone here was so attentive. The whole atmosphere is quite peaceful and the food was awesome, even though I was on the Panchakarma diet!"
Shankara Ayurveda Wellness
We know how important whole-being wellness is to living a life of health and happiness. With us, an Ayurveda retreat is not just theoretical—our time-tested cleanses, educational programs, and Ayurveda treatments dive deep into the Ayurveda experience and provide you all the tools you need for the healing, health, and wellness you deserve. Learn what works for your body and emerge feeling lighter, well-rested, and ready to take on the world.
Personal Guidance
Our experts are here to guide you every step of the way, from your first consultation and the selection of treatments, to your final departure. Whether you're an Ayurveda aficionado or brand new to the practice, we are here to support you.​​​
Dedicated Team
Our #1 rated team immerses itself in the dual traditions of Ayurveda and yoga, not just as professionals, but as a powerful way of life. Shankara Ayurveda Wellness is one of only a handful of centers dedicated to offering such an exclusive focus on Ayurveda in the US.
Nourishing Food
Our chefs prepare food ideally suited to the cleansing process. The combination of herbs and spices deeply nourishes you. We also offer a cooking class so that when you go home, you're prepared with recipes of your own.​​
Treatments
Shankara's range of Ayurvedic treatments is unparalleled in the country. Our experts work with you to choose those best suited to your body type and goals. Renew includes eight treatments, while Refresh includes three.
Wellness Plan
Throughout the program, you gain key insights into your body and mind. With the guidance of our specialists, you'll create personal wellness plan to take home. Ongoing support through wellness coaching is also available. ​
Spacious Campus
The health and safety of our guests, staff, and volunteers is our priority. The spaciousness of our campus, ample fresh air circulation, and our wellness protocols mean you can rest and relax with confidence.
Natural Setting
Boone is a vacation destination to itself, and the Center's peaceful location on top of a mountain creates an ideal natural, tranquil setting for deep cleansing and rest—the perfect location to reconnect with your body, your mind, and the surrounding nature.​​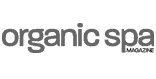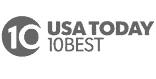 "2016 Reader's Choice Winner: Best Health & Wellness"

"2016 Winner: Best Hidden Gem, Best for Yoga, Best for Mind, Body, Spirit"

"A 380-acre sanctuary… a balancing act of rest and activities"

"5 Wellness Retreats You Should Escape to ASAP"
$
1845
6 Days | 3 Treatments
Customized Pre-Cleanse Program

Complete Ayurvedic Assessment

Daily Yoga & Meditation Offered

Personalized Recommendations and Follow-up

Specialty Ayurvedic Meals

Personalized Lifestyle Plan
$
4225
8 Days | 8 Treatments
Led by a Vaidya (Ayurvedic Physician) and managed by Ayurveda Practitioners

Purvakarma (Pre-Cleanse) Program Including
Customized Herbal Products

In-Depth Pulse Diagnosis and Ayurvedic Assessment

Customized Therapies & Herbal Protocal

Daily Check-ins with Your Panchakarma Consultant

Daily Yoga & Meditation Offered

Personalized Recommendations and Follow-up

5 In-Person Interactive Vaidya-led Workshops and an Ayurvedic Cooking Class plus Demo by Practicioner

Specialty Ayurvedic Meals

Personalized Lifestyle Plan
"Love the center, love love loved amazing people, effective + well executed treatments and the great care that we were all held with. Thank you, thank you, thank you! "
"My panchakarma experience was deep and blissful. Thank you."
"Medha was so hands-on, flexible, and available. It was nice to feel that somebody was there for you the whole time. Her service was very appreciated."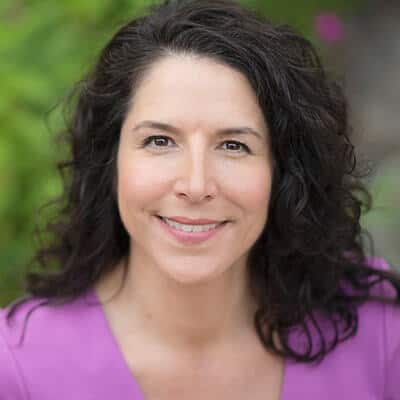 Kimberly Rossi has been studying, practicing, and teaching Vedic science—Ayurveda, yoga, pranayama, and meditation—since 1998.  Her passion is sharing the teachings, making things easy to follow, and empowering people to make positive lifestyle changes, so one may be happy, healthy, and whole—the best version of themselves and creators of the best life possible. Her professional career has been leading wellness-based businesses in four and five star destinations around the world for more than 25 years. Currently, she is the Director of Business Development at the Art of Living Retreat Center and Shankara Ayurveda Wellness.
View Presenter Bio