Retreat Type
Art of Living
Meditation & Mindfulness
Must Be 18+
Retreat Goals
Calm & Clear Mind
Relieve Stress
Calm body and mind—effortlessly.
Do you wonder what prevents you from living each moment fully and with joy? Do you often feel that your mind is too busy, too tired or too overwhelmed by thoughts? Is that "monkey mind" causing insomnia, anger, depression, physical tension, or any of the other hosts of symptoms and diseases related to anxiety and chronic stress? The simple, powerful technique of meditation can effortlessly calm the mind, boost immunity, and decrease the physical and psychological stressors you're experiencing.
Create a Lifelong Habit
Anyone can learn to meditate. The key to success is a powerful technique, experienced guidance, and practice. Our signature Meditation Retreat offers all of this—and more. You'll work with an experienced teacher to learn a technique you can easily use at home (or any where you may be, at any time), and receive individual guidance during those critical first few days of practice. You'll learn to
Slow down, rest, and get centered
Recharge your energy and enthusiasm
Build resilience and use tools to deal with bad times
Tune in to your true self and life purpose.
Connect to the Source
In Sanskrit, Sahaj means effortless. Samadhi is meditation—a natural state beyond waking, sleeping, and dreaming that is an unlimited reservoir of energy, intelligence and creative power and a place of infinite peace and tranquility. The practice of Sahaj Samadhi meditation brings these qualities of increased energy, clarity, joy, and deep inner peace into our daily experience.
Anyone can learn Sahaj Samadhi Meditation, and become fully proficient with just a few hours of training. The benefits are rapid, tangible, and cumulative, and the practice itself is relaxing and enjoyable.
Pre-requisite: 18 years of age or older
Increased Energy and Mental Focus
Meditation increases blood flow to the brain and better brain function helps your memory, attention, self-awareness, and self-control.
Read More
Meditation reduces blood pressure and heart rate, alleviating unnecessary pressure on your heart and arteries and increases neuroplasticity—the brain's ability to organize and adapt. It also increases the quality of your sleep by allowing you to let go of your day and rest your mind. There are thousands of studies proving better sleep quality can be life-changing.
Relieve Anxiety, Depression, and Stress
Practical ancient wisdom for dealing with conflict and triumphing over life's hurdles.
Read More
Meditation increases the production of serotonin and other chemicals in the system which play a huge role in controlling our moods. It also reduces cortisol production, Cortisol is a stress-induced hormone that suppresses the immune system and can make you feel anxious, nervous, and unsettled.
Boosted Immune System
When stress is reduced, well-being increases leading to boosted immunity and reduction of stress-related illnesses.
Read More
Stress has a physiological effect on many parts of the body—digestive issues, hypertension, immune functions. Reducing stress and learning ways to cope with the stressors of everyday life, not only lead to a healthier body, but can help eliminate the bad coping strategies (drugs, smoking, alcohol, poor diet, lack of exercise, etc.) that many adopt to deal.
Increase Positive Emotions
Reducing the stress in your system returns you to a natural state of feeling calm, connected to yourself, and confident in meeting the challenges of life.
Read More
During meditation, the pre-frontal cortex is stimulated—part of the brain that is responsible for concentration, focus, and problem solving among.  When you meditate regularly and reduce your stress levels, hormones balance out and you feel less reactive, less defensive, and effortlessly balanced more often.
Better Connections
Regular meditation rewires the brain and increases your ability to be able to consider the feelings and needs of others and how we could be of service.
Read More
Meditation also helps you become more aware of who you are. When you begin to experience a quieter, calmer, and more dynamic sense of self, relationships become deeper and more meaningful. When you're happier and healthier, you can more easily notice and appreciate the good things in life.
Find Your Purpose
The more you meditate, the more you become aware of what you are passionate about and what you aren't.
Read More
Regular meditation gives rise to clarity about what is important in life and a sense of confidence to make choices that enliven your passions and cease distractions. Life has greater meaning and you feel a deeper sense of purpose and satisfaction.
Please note, because we want to ensure you get the full experience, attending all of these sessions is important, so make your travel plans accordingly.
Subject to change.
Day 1
Session 1  7:30–9:00 pm
Day 2
Session 2  7:30–8:30 am Morning Yoga
Session 3  10:30 am–12:30 pm 
Session 4 5:15–6:00 pm Session
Day 3
Session 5  7:30–8:30 am Morning Yoga
Session 6 10:30 am–12:30 pm
OPTIONAL ACTIVITIES 
Guided nature walks, Ayurveda cooking demos, pottery classes, and other on-campus activities can be booked at Reception upon arrival.
Mealtimes
7:30–9:30 am Breakfast
12:00–2:00 pm Lunch (included on your departure day)
6:00–7:30 pm Dinner
Charlotte (CLT) is the closest airport to fly into.
From CLT to Boone is a 2-hour ride; book your travel accordingly.
Check-in is 3:00 pm on the day your program starts; dinner is included on this day.
The program ends at 1:00 pm on the last day. Lunch is included on your final day. Book your return flight anytime from 5:00 pm onward, keeping the commute and course sessions in mind.
Options for Transportation between CLT and AOLRC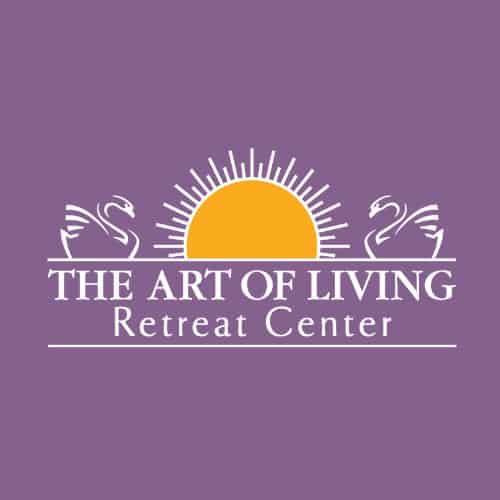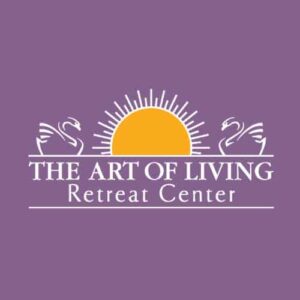 Art of Living faculty are teachers from all over the world who integrate their passion for teaching with a dedication to service of others. Inspired by their own personal experiences of transformation and joy, our teachers blend ancient, timeless wisdom with contemporary approaches to well-being to bring you a heart-based approach rooted in the authentic, effective techniques of Ayurveda, meditation, and breathwork—the very best of health and wellness.
Rooms & Pricing for On-Campus Events
$885 Weds–Fri | $985 Fri-Sun
All options include daily vegetarian meals from dinner on the night of check-in through lunch on the day of checkout. (Rates below are per person.)
King bed or two full beds
Flat screen TV
Refrigerator
Private bath
Hair dryer
Complimentary Wi-Fi
Daily delicious vegetarian meals
Complimentary tea/coffee & fresh fruit
Daily yoga & meditation classes
Access to fitness & steam rooms
Premium 1-Bedroom Apartment
$1,195 Weds–Friday | $1,195 Fri–Sun
Fully Furnished 665 sq. ft. apartment
(Max: 2 persons)
1 Queen Bed
Kitchenette
Balcony
Washer & Dryer
Hair Dryer
Iron & Ironing Board
A Desk, chairs, and nightstand
Flat-screen TV with Cable
Complimentary Wi-Fi
Refrigerator | Stove Range | Microwave
Note furniture may vary; each apartment is different.
Premium 1-Bedroom Apartment w/Loft
$1,335 Weds-Fri | $1,335 Fri–Sun
Fully Furnished 995 sq. ft. apartment
(Max: 4 persons)
1 king bed and 2 twin beds or 1 Full Bed
Kitchenette
Balcony
Washer & Dryer
Hair Dryer
Iron & Ironing Board
A Desk, chairs, and nightstand
Flat-screen TV with Cable
Complimentary Wi-Fi
Refrigerator | Stove Range | Microwave
Note furniture may vary; each apartment is different.
Nathan S.
Program Participant
This has been a very emotional and life-changing experience for me. As a veteran of combat and seeing a lot of death, it has given me happiness and a hope for long-term happiness.
Carsten L.
Program Participant
Very clear that the faculty is passionate about what they are doing and helping people.
Lorrin F.
Program Participant
This was my introduction to meditation. It was very easy to understand and practice. The teachers were compassionate and instructive without showing any judgment.
Diane Y.
Program Participant
Both instructors and the program were highly effective for me and I am inspired to make this change in my life
Kelly G.
Program Participant
I learned a lot from this program. Our instructor was knowledgible and program length was good for a weekend retreat.
Alandra M.
Program Participant
The faculty were extremely knowledgeable in the practice and expert at presenting the material. Very relaxing and enjoyable.
Kristin O.
Program Participant
Program was very peaceful and helpful, especially since I had no experience meditating. It was better than expected for a beginner.
Gunjan M.
Program Participant
Experienced a heart felt program that gently guided me in going deeper into my meditation practice. Thank you!
Susan S.
Program Participate
This program was life-changing!
Tiffany C.
Program Participant
This has taught me how to breathe and deal with the stress of life. I can't wait to apply the techniques I learned.
A Retreat in the Mountains
Make Your Retreat Extra Special