Take time for self-care.
Experience deep rest & rejuvenation

Feel lighter, energized & vital.
Try an effective, gentle & deeply healing way to reset your body

Explore natural ways to de-stress & restore harmony inside & out
Awaken Your Inner Radiance
Do you greet each day with a lightness of being, a freshness in perspective and vibrancy in health? When you look after your wellbeing this becomes a natural state. It is effortless. It is how you were born to experience life, in optimum wellness. You feel vital, clear, relaxed and balanced physically and emotionally. All is well.
But life gets busy and personal health is often sidelined. So often the body can feel sluggish with dull aches and pains, the mind clouded and busy, sleep impaired and everything just seems a little out of balance. However, our bodies give us these indicators as a reminder to relax and restore balance. The greater awareness you have of your physical and emotional health, the more you can make steps to regain inner and outer harmony and maintain your optimum wellness.
Unwind, let go and bathe in the serenity of the Blue Ridge Mountains. From the moment you arrive, everything is taken care of. Our deeply restful and healing retreat environment invites you to relax and rejuvenate in any way your heart desires. Choose from an array of retreats including health, nutrition and weight-management to gentle detoxes and spa getaways… or simply create your own! Discover what nurtures you, supports you, and take home a wealth of tools and knowledge to maintain your relaxed, balanced and renewed sense of wellbeing.
Re-align with the natural intelligence of your body
Our mind, body and spirit are so deeply interconnected that true restoration of health only happens when we treat the whole. Ayurveda is grounded in this principle. Effective for centuries, Ayurveda harnesses the natural intelligence of your body to bring deep rest and rejuvenation physically, mentally, and emotionally. Learn secrets from the time-tested ancient healing tradition of Ayurveda and gain practical steps for daily balance and vitality.
Our award-winning Spa offers an authentic Ayurvedic experience. We combine ancient Ayurveda with contemporary wellness to bring you the ultimate therapeutic experience. Whether you are looking to de-stress, soothe your mind or restore your health, our peaceful sanctuary is the ideal place to begin your journey to bliss.

Spa Retreats | Cleanses & Wellness Retreats | Ayurvedic Therapies
"Ayurveda is an amazing health care system. It touches every fabric of your being"   — Kristene G, Spa Guest​
Renew: Panchakarma Detox Retreat
Group Cleanse
Experience inner and outer renewal within the Ayurvedic tradition of cleansing in community. A customized, effective, gentle, and deeply healing way to reset your body.
Refresh: Ayurvedic Cleanse
Ayurveda Cleanse
A year-round cleanse featuring one-on-one consultations, personalized treatments and a classic blend of rest and therapies. Emerge refreshed.
A Taste of Panchakarma
The ideal detox weekend and Ayurveda sampler. An effective mini-immersion into Ayurvedic health and wellness with a mix of therapies.
Anxiety, Depression, and Chronic Stress Wellness Retreat
Regain Happiness, Clarity, and Emotional
Our eight-day retreat includes detoxification, diet, stress management, yoga and meditation specific for anxiety, healthy living education, and more. It is possible to regain a life with happiness, clarity, and emotional stability.
Feel Lighter, Healthier and Radiant
Relax, recharge and rejuvenate. Retreats for couples, friends and solo travelers. Or create your own wellness retreat with us!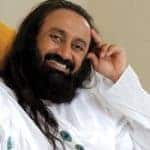 Sri Sri
"Your needs are fully taken care of. You are being loved very dearly. This reminder softens you; brings about miracles around you, and changes your life. This reminder brings plentitude: there is nothing lacking for you. And that is the complete 'letting go'."