Retreat Type
Ayurveda
Featured Presenters
Health & Wellness
Must Be 18+
Professional Development & Trainings
Self-Discovery
Retreat Goals
Cleanse & Detox
Get Healthy
Manage Weight
Strengthen Immunity
Recent advances in nutritional science show how a proper diet can slow aging, reverse common health conditions, and enhance longevity.
This interactive seminar with physician and seven-time New York Times best-selling author Dr. Joel Fuhrman gives you the education and emotional skills needed to implement a healthy diet for the rest of your life. Dr. Fuhrman also trains practitioners to motivate and empower patients to follow this information and maintain progress with their conditions.
Food is truly the most effective medicine.
—Dr. Joel Fuhrman
Through lectures, Q&A, and discussion, you learn
The basics of longevity science
How to avoid toxins, dangerous foods, and harmful medicine
Superfoods, supplements, and herbs that slow aging and prevent cancer
The hows and whys of instinctual and time-restricted eating
Importance of sleep, exercise, visualization/meditation, and shockwave therapy in aging.
You'll leave with a greater understanding of nutritional science and actionable steps to apply to your life or your patients'.
Open to all.
Recommended Reading Eat for Life.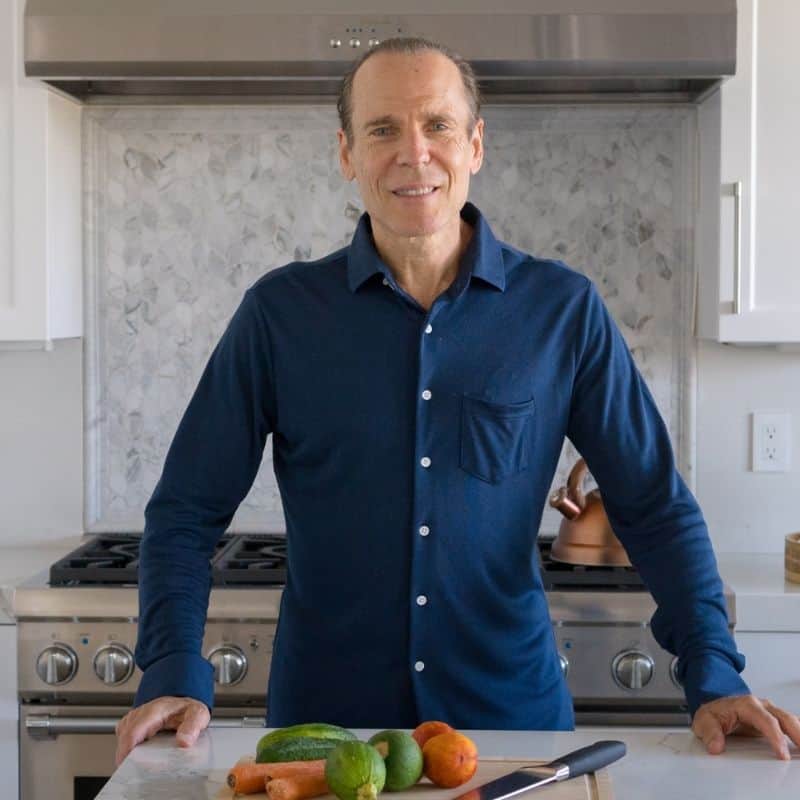 Joel Fuhrman, MD, is a board-certified family physician, New York Times bestselling author, and nutritional researcher who has specialized in preventing and reversing disease through nutritional methods for more than 30 years. …
I learned from Dr. Fuhrman that if you give your body the right foods, exercise and rest, your body will be able to heal itself and transform itself in ways you never imagined. I thank him for saving my life and allowing me to thrive physically for the first time in my entire life. This is the gift he has given me, and I am forever indebted and grateful.
Engaging & Delightful
Susan S.
Dr. Fuhrman is one of my heros! His information and expertise is undeniable. His presentation style and personality are engaging and delightful.
Saved My Husband's Life
Jeanette A.
I was able to get my husband to join me and he said it saved his life!
Dr. Fuhrman's wealth of knowledge for great nutrition and his recommendation for vitamins specifically for me was great. I feel great! Thank you so much, Dr. Fuhrman!
Happier Than Ever
Vivien B.
I was determined to eat 100 percent plant-based, even as the doctors and the nutritionist in the hospital advised against it. I was told I would be on statins, triglyceride meds and two types of insulin for the rest of my life. Now, I am no longer diabetic and happier than ever. I will be forever grateful to Dr. Fuhrman and the Nutritarian Eat to Live program.
Reversed My Type 2 Diabetes
Marina P.
Before I found Dr. Fuhrman and the Nutritarian lifestyle I had lost hope after countless unsuccessful yo-yo diets. Over two years I lost 160 pounds following this lifestyle and reversed my type 2 diabetes. I would not be here with a new lease on life and mission in life without Dr. Fuhrman. Thank you and blessings from the bottom of my heart.
Very enlightening! Dr. Fuhrman's expertise and knowledge on nutritional excellence has truly changed my life! I feel very blessed to have come across Dr. Fuhrman. So grateful for this experience and information.
Dr. Fuhrman is excellent. He is improving quality of lives and saving lives.
I thoroughly enjoyed the weekend and consider my time spent learning from Dr. Fuhrman invaluable.
$389 per person/per night + tax
All options include daily vegetarian meals from dinner on the night of check-in through lunch on the day of checkout. (Rates below are per person.)
King bed or two full beds
Flat screen TV
Refrigerator
Private bath
Hair dryer
Complimentary Wi-Fi
Daily delicious vegetarian meals
Complimentary tea/coffee & fresh fruit
Daily yoga & meditation classes
Access to fitness & steam rooms
The Ultimate Longevity Workshop
Prevent and Reverse Disease and Maintain Excellent Health until 100!
November 9–12, 2023
Subject to change.
Thursday 7:30–9:00 pm
Friday 9:30 am–12:30 pm and 2:00–4:00 pm
Saturday 9:30 am–12:30 pm and 2:00–4:00 pm
Sunday 9:30–11:30 am  Room checkout is 11:00 am; luggage may be held at Reception.
All times are Eastern Standard Time (EST) unless otherwise noted.
Arrival Day
4:00 pm Check-in begins; Rooms are ready by 4:00 pm, but if you arrive early we will hold your luggage at Reception.
6:00–7:00 pm Dinner
7:00–7:20 pm Guest Orientation Session (Venue: Dining Hall)
Actual schedules and venues may vary; please confirm with Front Desk upon check-in.
Apart from the activities in your program schedule, we offer the following optional complementary activities. (Please join only if your program schedule permits.)
9:45–10:45 am  Yoga |  Thu–Sun
11:00 am–12:00 pm  Mind & Meditation |  Thu–Sun
1:30–2:15 pm  Guided Hike | Assemble at Shankara Reception | Sat
2:30–3:45 pm  Ayurveda Cooking Class* | Tulsi Kitchen
Thu: Sweet Treats • Sat: Chef's Seasonal Recipe
4:15–5:15 pm Yoga |  Wed–Sat
5:30–6:00 pm  Guided Meditation |  Wed–Sat
7:30–8:15 pm  Meditative Chants/Kirtan |  Wed–Sat
Saturday kirtan is outdoor by the bonfire; weather permitting.
*Included with Wellness Escapes and R&R; Other participants: $35.00/per person
Clay Studio
11:00 am–7:00 pm Friday & Saturday
Hand Building $55 | 1 hour
Hours
Wednesday 2:00–8:00 pm
Thursday–Saturday 9:00 am–6:00 pm
Sunday 8:00 am–2:00 pm
We encourage you to also make reservations for consultations, therapies, and treatments at our award-winning Shankara Ayurveda Wellness at least two weeks prior to your arrival date to ensure availability. Please call 828.264.8382 for details. Additional cost.