Retreat Type
Energy Work
Featured Presenters
Meditation & Mindfulness
Must Be 18+
Self-Discovery
Spiritual
Retreat Goals
Calm & Clear Mind
Get Happy
Self-Care
Live in Alignment with the Universe
Join intuitive healer, best-selling author, and YouTube sensation Matt Kahn to turn up the volume of your senses and become more aware of the messages the Universe has for you and those you love. This will be Matt's first-ever retreat dedicated to enhancing your intuition—one of his most requested retreat topics throughout his 18-year healing career.
Matt is currently downloading brand-new teachings from his guides, powerful healing energy transmissions, and interactive processes to make this retreat a once-in-a-lifetime experience.
Through interactive exercises, guided energy work, and channeled wisdom, this group healing event is your invitation to
Release and unlock stagnant energies
Learn how to sense your most accurate intuitive messages and to trust them completely
Become aware of how your inner guidance system works with clarity and ease
Learn fool-proof ways to discern intuition from ego
Activate the authentic confidence and worthiness of your true empathic power.
Are you ready to clarify the confusion, release the frustration, and come into a higher living alignment with the Universe? If so, you are ready to master your intuition once and for all.
Recommended Reading Matt Kahn's All for Love, Whatever Arises Love That, Everything is Here to Help You, The Universe Always Has a Plan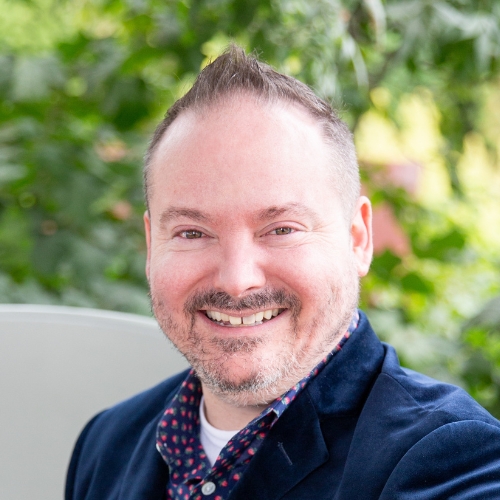 Matt Kahn is a spiritual teacher, highly attuned intuitive healer, speaker, and captivating author. He enriches people's lives by providing heart-centered solutions that ignite, delight, and unite! …
Best Retreat Ever
Lucas S.
Your retreat was one of the best retreats I have ever experienced. Matt expresses his gifts so authentically, so gentle, so deep, so giving, and so filled with humor and laughter.
Incredibly Accurate
Dave A.
Matt is an incredibly accurate guide that is able to traverse the inner energetic wilderness with supreme love and unfathomable clarity. His energy is of a raw love that leaves no strings attached, combined with a level of humor that allows you to not even know that you are healing in his presence.
A Truly Transcendent Experience
Kathryn T.
I am continually amazed that Matt can take such complex subjects and transform them into simple teachings that go right into my heart. I experience "aha's" that bring both peace and clarity - and sometimes tears. Matt is the clearest, most loving, most enlightening teacher I have ever experienced.
Touched & Transformed
Tanya T.
Words cannot adequately express my abundant love and gratitude. Matt's retreat was simply amazing. My life has been so touched and transformed. I am forever grateful and send immense love and gratitude!
Transformational & Profound
Ian F.
I feel limitless. Matt gave me the most profound healing and shift of my life as did all the blessed beings at the retreat. I feel a richness and abundance in my life that I've never felt before. It was always there, now I know it.
This was the very best retreat ever as it has brought me back to the self I have not paid attention to for a very long time. My life is RICH, SWEET, and my heart is full of GRATITUDE.
$389 per person/per night + tax
All options include daily vegetarian meals from dinner on the night of check-in through lunch on the day of checkout. (Rates below are per person.)
King bed or two full beds
Flat screen TV
Refrigerator
Private bath
Hair dryer
Complimentary Wi-Fi
Daily delicious vegetarian meals
Complimentary tea/coffee & fresh fruit
Daily yoga & meditation classes
Access to fitness & steam rooms
Master Your Intuition
September 22–24, 2023
Subject to change.
Friday 7:30–9:00 pm
Saturday 9:30 am–12:30 pm and 2:00–4:00 pm
Sunday 9:30–11:30 am  Room checkout is 11:00 am; luggage may be held at Reception.
All times are Eastern Standard Time (EST) unless otherwise noted.
Arrival Day
4:00 pm Check-in begins; Rooms are ready by 4:00 pm, but if you arrive early we will hold your luggage at Reception.
6:00–7:00 pm Dinner
7:00–7:20 pm Guest Orientation Session (Venue: Dining Hall)
Actual schedules and venues may vary; please confirm with Front Desk upon check-in.
Apart from the activities in your program schedule, we offer the following optional complementary activities. (Please join only if your program schedule permits.)
9:45–10:45 am  Yoga |  Thu–Sun
11:00 am–12:00 pm  Mind & Meditation |  Thu–Sun
1:30–2:15 pm  Guided Hike | Assemble at Shankara Reception | Sat
2:30–3:45 pm  Ayurveda Cooking Class* | Tulsi Kitchen
Thu: Sweet Treats • Sat: Chef's Seasonal Recipe
4:15–5:15 pm Yoga |  Wed–Sat
5:30–6:00 pm  Guided Meditation |  Wed–Sat
7:30–8:15 pm  Meditative Chants/Kirtan |  Wed–Sat
Saturday kirtan is outdoor by the bonfire; weather permitting.
*Included with Wellness Escapes and R&R; Other participants: $35.00/per person
Clay Studio
11:00 am–7:00 pm Friday & Saturday
Hand Building $55 | 1 hour
Hours
Wednesday 2:00–8:00 pm
Thursday–Saturday 9:00 am–6:00 pm
Sunday 8:00 am–2:00 pm
We encourage you to also make reservations for consultations, therapies, and treatments at our award-winning Shankara Ayurveda Wellness at least two weeks prior to your arrival date to ensure availability. Please call 828.264.8382 for details. Additional cost.