Create a getaway that's all your own.​
Find much-deserved rest and relaxation—the R & R Retreat features a variety of workshops and activities you can choose from. If space and time are all you need, we've got plenty of that too.
A Time for Discovery and Rest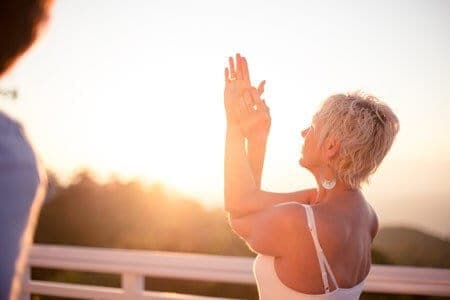 In this creative getaway, you are free to structure your time as you need. R and R programming includes a variety of options designed to enhance your life. You can join a journey through the labyrinth; dive into yoga; explore your meditative side and take home a few ways to calm your mind. Or learn more about nutrition and the ancient Ayurveda approach to vibrant health. You can even complement your program with a therapeutic session at the spa. The R and R program lets you sample many of the offerings of the center and its experienced teachers to get some true R & R.
Available programming features a variety of teachers in the fields of meditation, yoga, healing arts, ancient wisdom and the creative arts.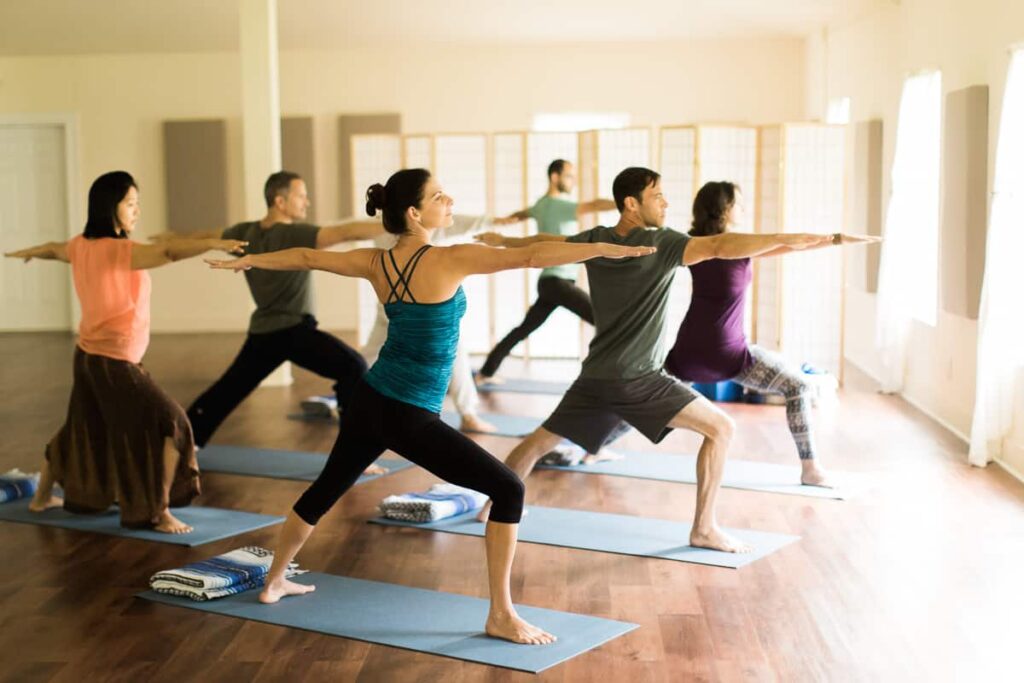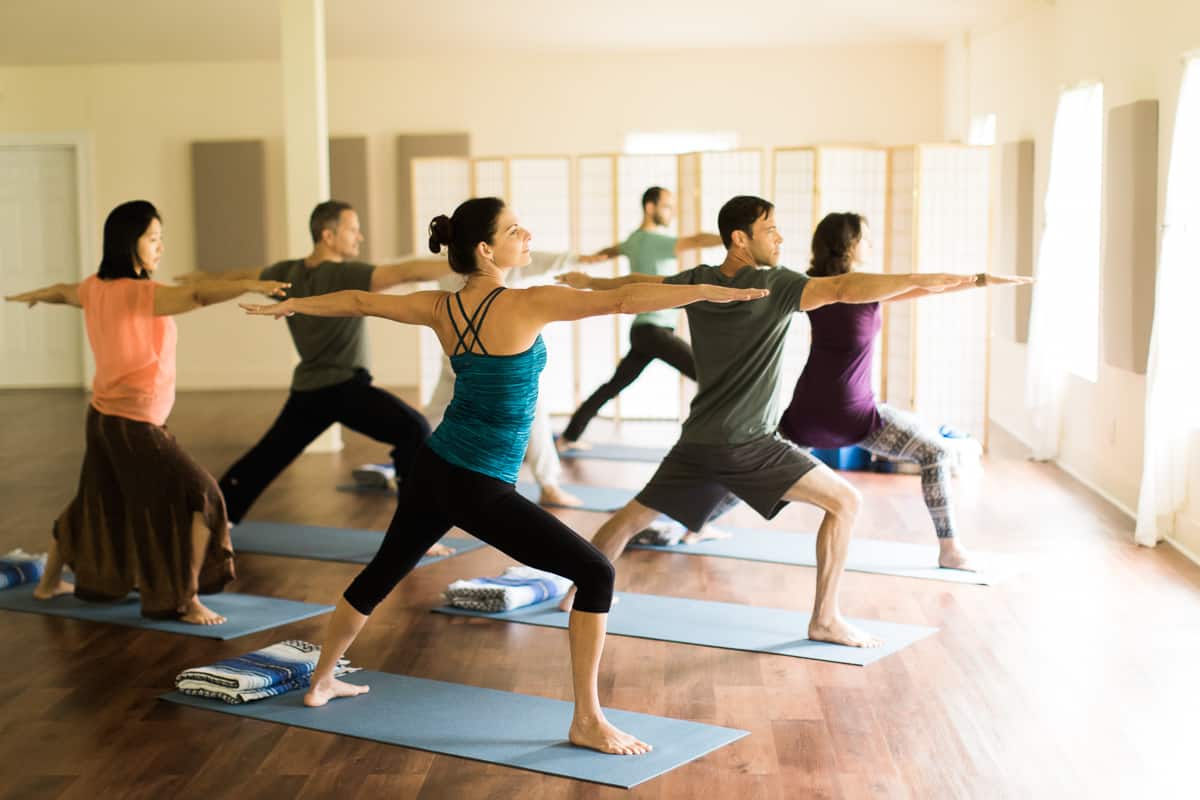 Sri Sri Yoga is a holistic and energizing practice, integrating mind, body, and spirit. The techniques of Hatha yoga are taught in a light and joyful, but thorough manner – useful and suitable for everyone from beginner to advanced practitioners. 
DAILY SCHEDULE
7:30–8:30 am
9:45–10:45 am
4:15–5:15 pm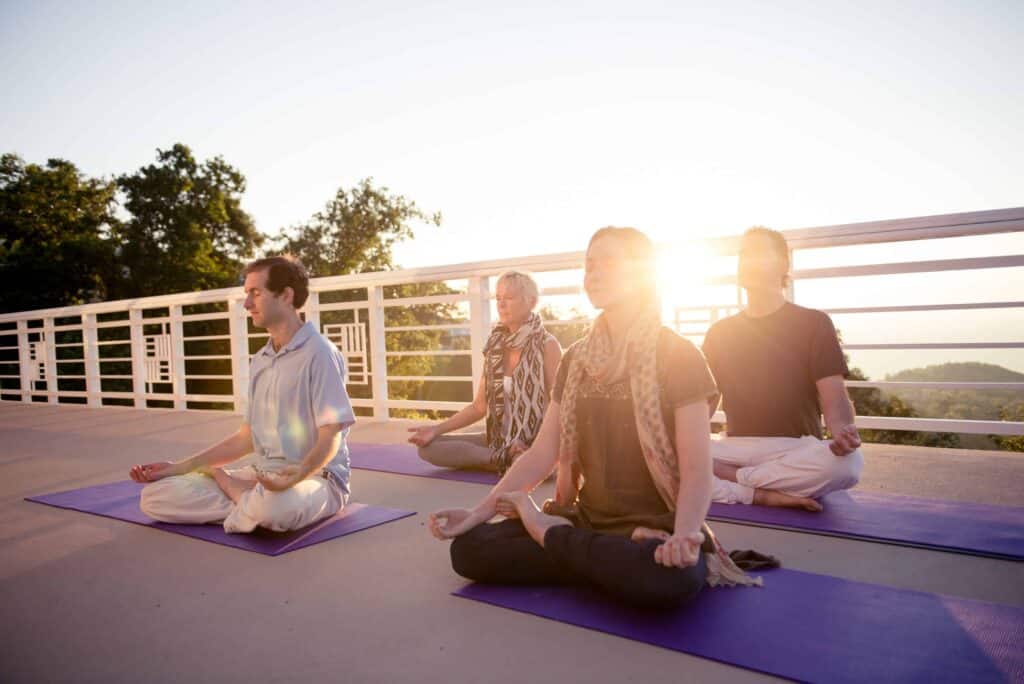 Rejuvenate from within! Meditation offers deep rest for mind and body. We also teach complementary breathing exercises to still the mind. Here, you can participate in guided meditation, accompanied by time questions and discussion. 
DAILY SCHEDULE
11:00 am–12:00 pm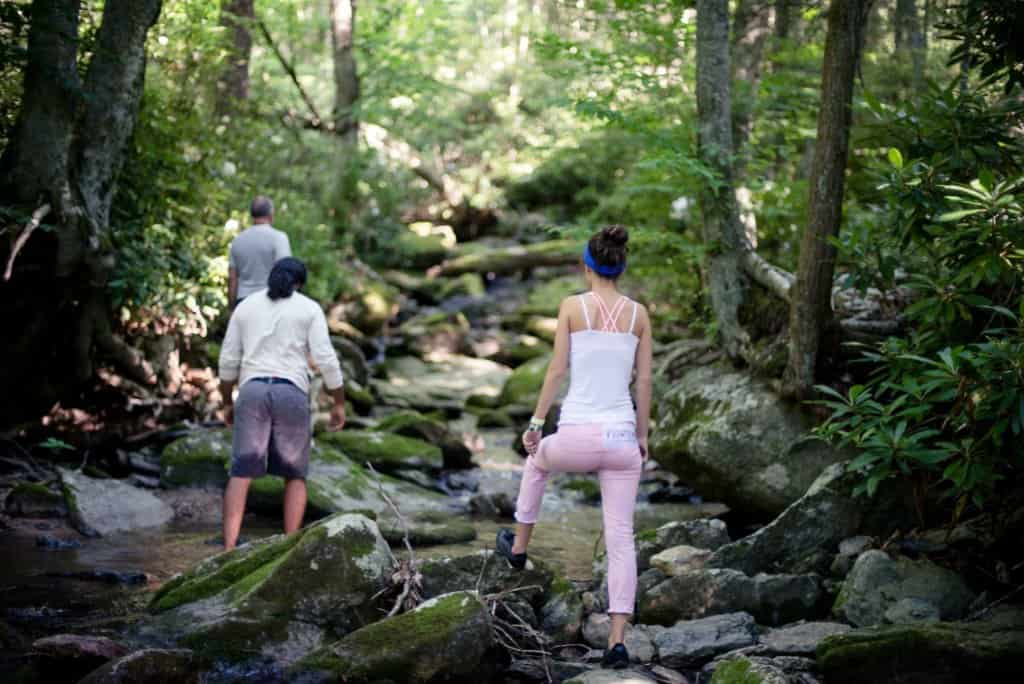 Majestic sights and clean mountain air await! Expand or restart your fitness routine with personally guided classes and nature walks with an onsite fitness expert. With more than 380 acres of pristine mountaintop, vast open skies, and magnificent panoramic views, you'll find a myriad of reasons to get outdoors and connect with nature.
Dawn–Sunset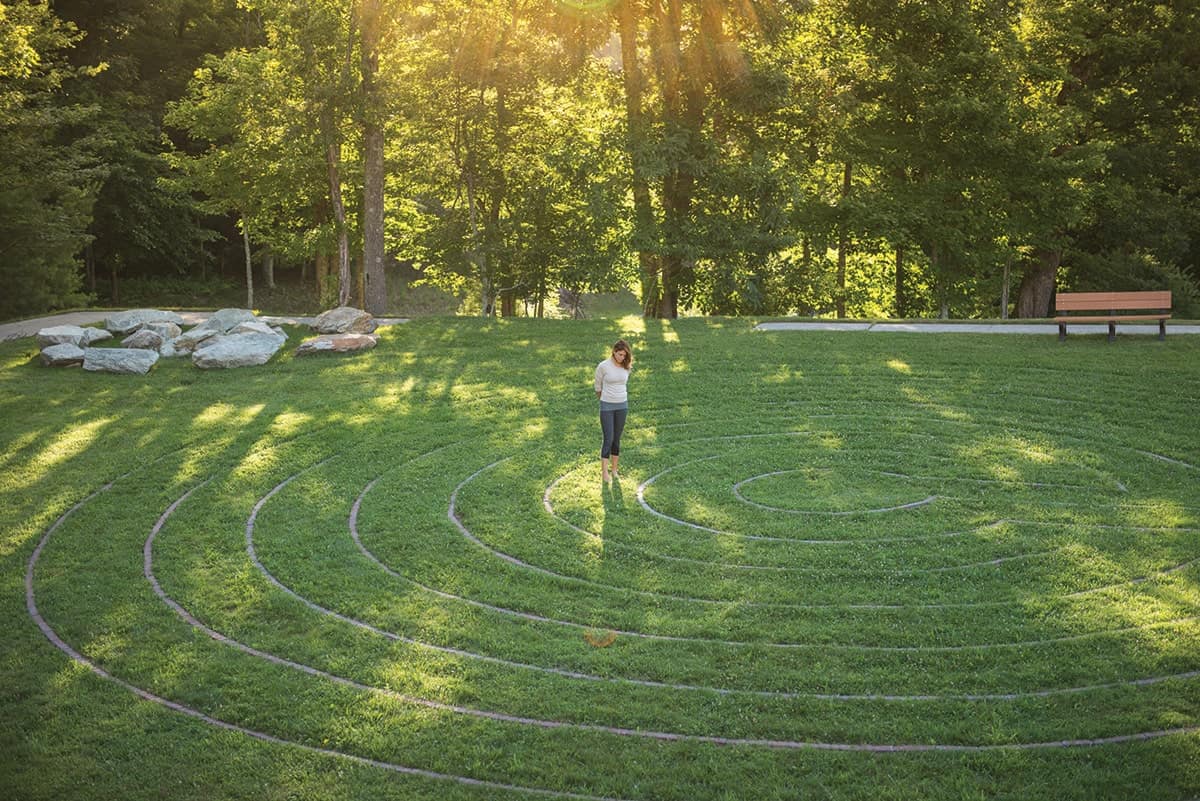 Other Options
Guided Labyrinth Walks
Healing Arts Presentations
Evening Bonfire
Kirtan
Fitness and Steam Rooms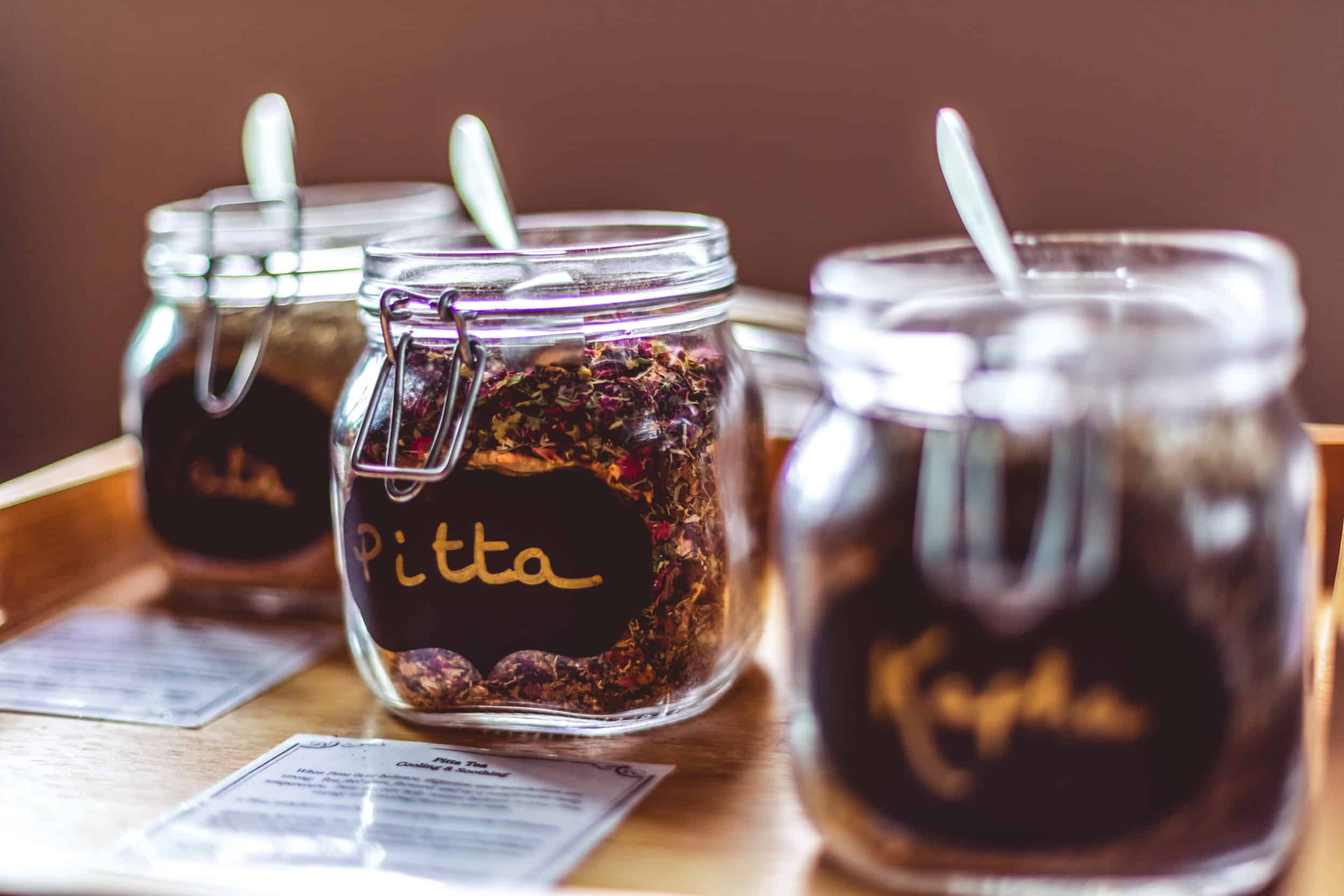 Introduction to Ayurveda's Lifestyle of Health
One of the oldest systems of healing in the world, Ayurveda teaches practical tips to balance mind and body throughout the changing seasons of life.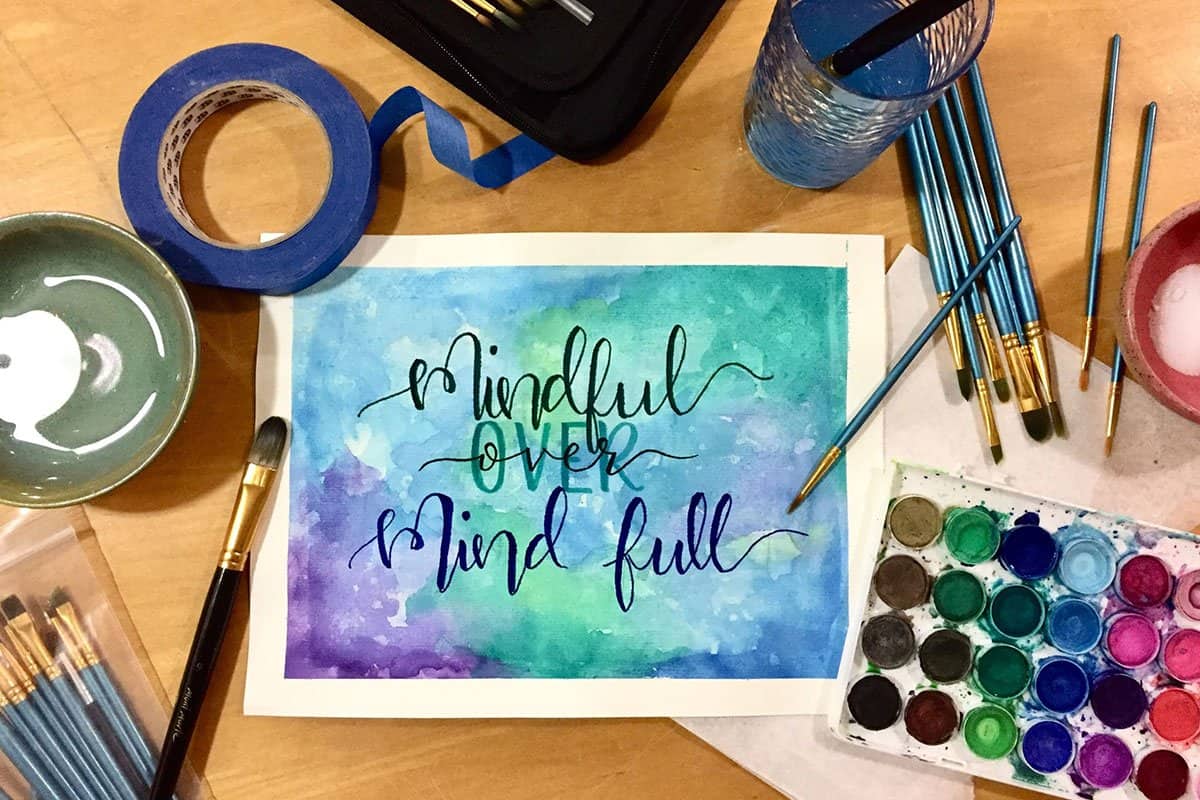 Watercolor is a painting method in which the paints are made of pigments suspended in a water-based solution. Each class begins with a tutorial on the techniques of watercolor painting. Your instructor will help you to connect your emotions to the art of watercolor painting as a tool for art therapy. Students are encouraged to take their beautiful masterpiece(s) home as memorabilia of this course and their stay here at the Art of Living Retreat Center. 
ncluded with R&R Retreat and Spa Getaway packages; additional fee for all other guests.

Hours
Sunday Only; 1 hour class $25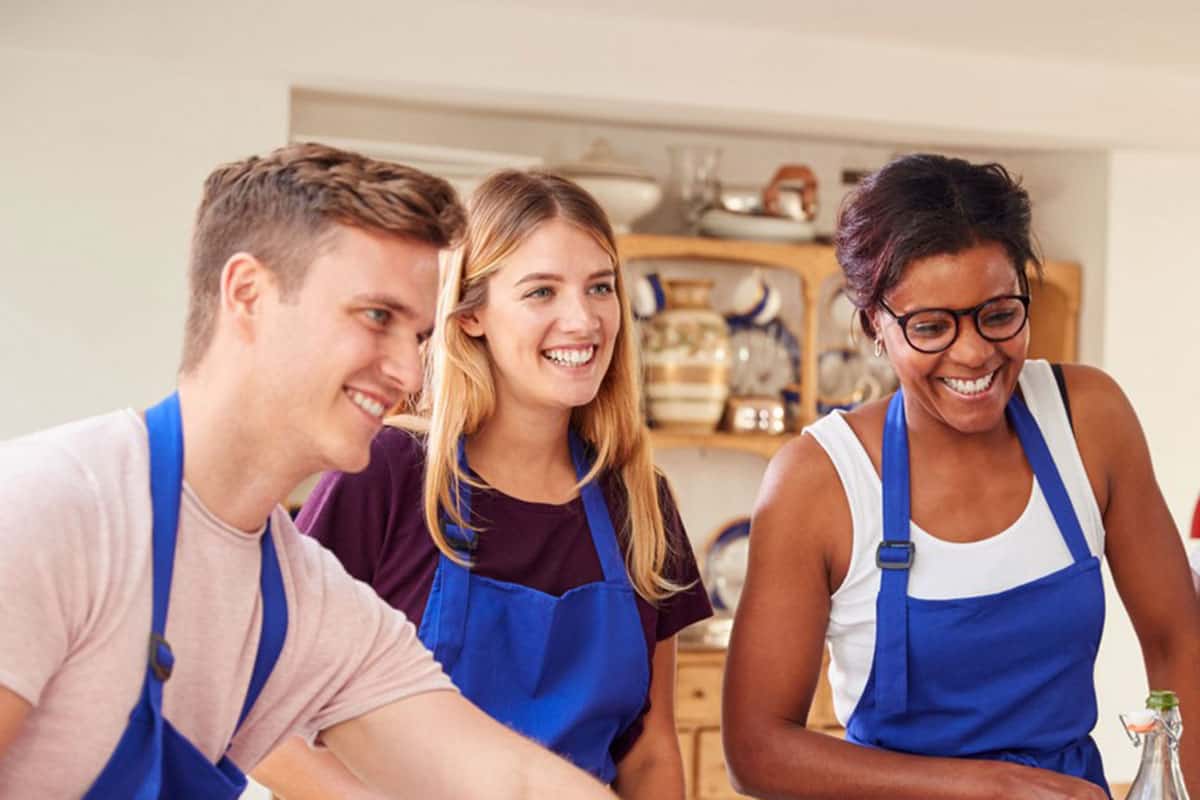 Explore Ayurveda cooking—Ayurveda is the oldest natural health care system on the planet—with our talented Ayurveda cooking experts. These fun and interactive classes are themed with the seasons, keeping us in touch with the rhythm of nature for optimal health and well-being. Save some room, as we will sample what is cooking.
Included with R&R Retreat and Spa Getaway packages; additional fee for all other guests.
Hours
3:00–4:00 pm Thurs & Sat; 1 hour class $25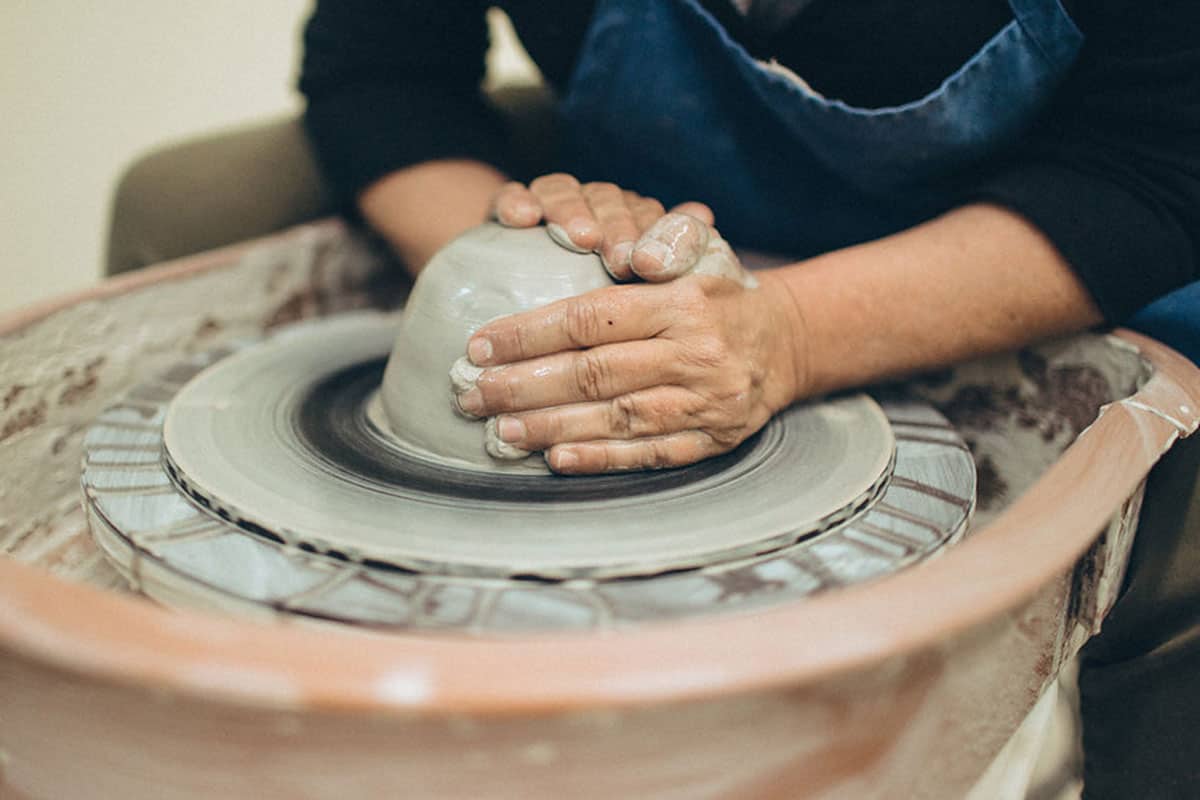 In the clay studio, you are free to play and learn. Gain hands-on experience in throwing on the wheel, hand-building and decorating handmade pots. Additional fee.
Hours
2:00–6:00 pm Tuesday
12:00–6:00 pm Weds–Friday
12:00–8:00 pm Saturday
12:00–3:00 pm Sunday
Pricing
1 hour hand-building $30
2 hour throwing-wheel $45.
Fire, Glazing, and Shipping $20 (Ship up to three items for one price.)
Schedules subject to change.