Author:
Dr. Bharti Verma, MD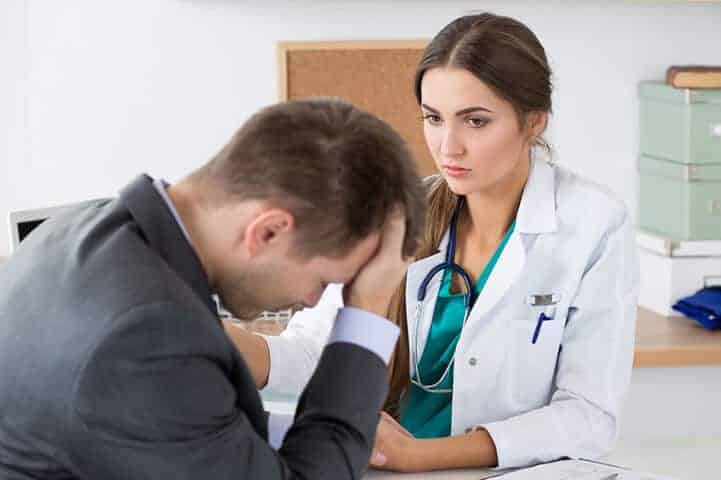 Living Well: Decreasing Physician Burnout for a More Fulfilling Practice and Life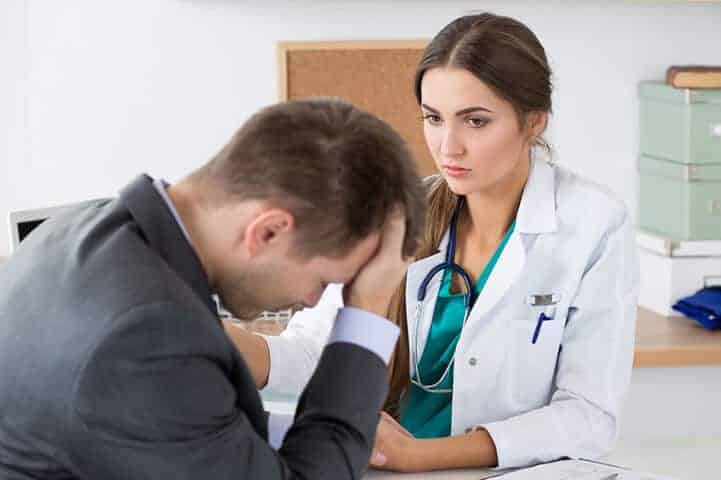 Physicians working in the current healthcare environment are under an enormous amount of pressure and stress, and as a result, a condition commonly referred to as 'physician burnout' is becoming an ongoing concern in the medical field. Trying to manage the stress of patient cases and administrative tasks, on top of balancing the challenges of everyday life, are among the reasons why physicians are feeling the pressure.
According to the American Foundation for Suicide Prevention, 300-400 physicians die by suicide annually. That's almost a doctor a day. As mentioned in the April 2016 issue of U.S. News & World Report, physicians have higher rates of depression, divorce, and substance addiction than the general population, and 50-70% of doctors suffer from 'burnout syndrome'. A growing body of research shows that physician burnout and depression are linked to medical errors and to the kind of depersonalized care that is often both less effective and less palatable.
When the praise turns into stress
Health care professionals are inspired to serve their patients and profession. But in the process of caring for their patient's needs, the care provider is subject to many stressors, and often neglects their own health. While putting their needs last may seem heroic and praiseworthy, this can compromise clinicians' personal well-being, and may lead to:
Burnout
Emotional exhaustion
Moral distress
Compassion fatigue
Poor clinical decisions
Medical errors
Depersonalization
Loss of sense of self and purpose
Lack of a sense of personal achievement
Depression
Suicidal tendencies
Health and happiness start with you
By sacrificing their own well-being, health care providers are adversely compromising the quality of care they provide to their patients. As a doctor, you must remember that before you can take care of others, you must take care of yourself first.
Dr Susmitha Jasty, a practicing gastroenterologist in Brooklyn, New York, says, "One cannot serve from empty vessel. Historically, physicians are caregivers, but we don't always take good care of ourselves. When we invest in self-care, we typically become better role models for our patients and our families and experience less stress and burnout. When we overlook these priorities, we might become wealthier, but may do so at the cost of our health and happiness."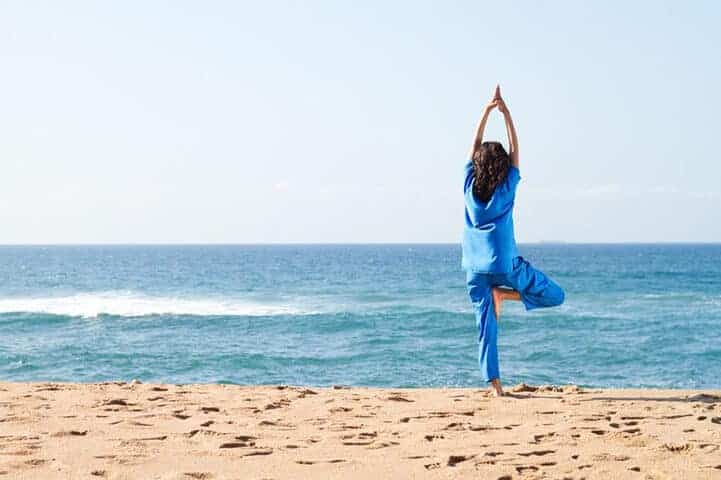 An interesting read in The Wall Street Journal mentions, "There's a strong link between what doctors do themselves and what they tell their patients to do," says Erica Frank, a professor of public health at the University of British Columbia who was the principal investigator on the Women Physician's Health Study (WPHS) which surveyed the health practices of 4,500 women doctors in the 1990s, and has studied U.S. medical students and Canadian doctors as well. "If we pay more attention to physicians' health, we'll have a patient population that is healthier."
Another interesting article in New York Times points out, "It has been shown in some studies that if the physician is exercising, if the physician are taking care of themselves, eating well, sleeping better, they have patients who have better clinical outcomes," said Dr. Hilary McClafferty, a pediatrician who is an associate professor in the department of medicine at the University of Arizona College of Medicine in Tucson.
In order to be truly effective in their work, physicians need to balance the demands of their work with self-care. This involves taking time off for introspection and self-care to replenish their personal reserve of adequate mental, emotional, and physical energy to stay clinically competent and present.
Caring for oneself to care for others: physicians and their self care
The famous Wellness Wheel refers to 6 types of wellness – physical, intellectual, emotional, spiritual, social and occupational – and allows individuals to reflect on current life balance and self-care. Improving physicians' wellness and implementing self-care strategies is a multifactorial process and includes attention to all these 6 types. Personal self-care refers to strategies for individual physicians to take better care of themselves.
According to a research study, strategies for personal self-care include prioritizing close relationships such as those with family; maintaining a healthy lifestyle by ensuring adequate sleep, regular exercise, and time for vacations; fostering recreational activities and hobbies; practicing yoga, deep breathing techniques, mindfulness, and meditation, as well as pursuing spiritual development.
Meditation over medication
According to the American Medical Association, burnout and ignoring the source of problems is not the way to wellness. Meditation can help to protect the mind, which can help healers to heal while they maintain personal well-being.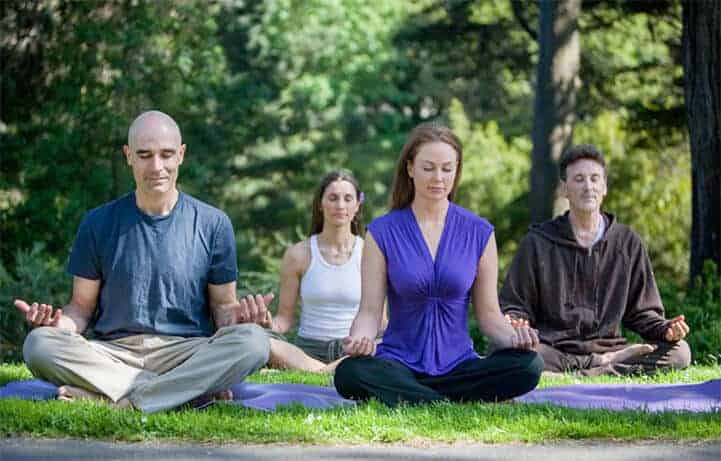 According to Psychology Today, 6.3 million Americans, or roughly 1 in 30 Americans, are being referred by doctors to practice activities like meditation. The high number of referrals shows that doctors are recognizing the benefits of meditation and yoga. A Harvard study shows that mind-body practices like yoga and meditation have been shown to reduce your body's stress response, and to have many health benefits, including improving heart health and helping relieve depression and anxiety.
The Living Well: Intensive Retreat for MDs and HCPs
The Art of Living Foundation, a global pioneer in yoga and meditation for more than 35 years, offers the
"Living Well: Intensive Retreat for MDs and HCPs" program for busy medical doctors, nurses and other healthcare professionals seeking to build a proficient practice for self-care to enrich their quality of life and patient care. The tools and techniques taught in this retreat have been well researched and backed by many scientific studies at different universities world wide.
This retreat provides the health care provider an opportunity to learn yoga and meditation-based, simple hands-on self-care practices that
Reduce stress, exhaustion and compassion fatigue
Enchance physical, mental, spiritual and social well-being
Enrich quality of life
Improve ability for intuitive diagnosis, focus, concentration
Help to navigate the challenges of personal as well as professional life with more tranquility and dynamism resulting in improved performance
The retreat also provides physicians and allied health professionals with an update on the latest research in yoga, breathing practices, and meditation, as well as their therapeutic applications, including benefits and risks.
Earn CME/CNE credits while you learn
Recognizing the importance and essentiality of self-care for physicians, the NYU Post-Graduate Medical School designates this program 10-30 CME credits. By attending this program HCP not only learn excellent self-care tools, but also earns 10-30 CME / CNE credits as provided by NYU Post-Graduate Medical School.
This course, which is designed for physicians, medical students, residents, fellows, osteopath practitioners, nurses, nurse practitioners, allied HCPs and complementary and alternative medical practitioners, is offered in various locations in the USA throughout the year by the Art of Living Foundation.
— Dr. Bharti Verma, M.D.
This article first appeared on artofliving.org
---
Interested in learning more about Ayurveda and the programs at the Art of Living Retreat Center? Check out our annual catalog here!

Exploring Wisdom: Chronic Pain & Yoga – A Physician's Perspective
Pain is something we all feel at some time in our lives. If we are fortunate, the source of the pain is treated properly, and the pain goes away relatively quickly.
But sometimes, with pain that is difficult to manage, the discomfort can persist for months at a time. In those circumstances, pain comes to be seen as a disease in its own right. And often it can only be managed, not cured.
The true cost of chronic pain
Pain affects more Americans than diabetes, heart disease and cancer combined, according to a fact sheet from the US National Institutes of Health. It is the most common reason Americans access the health care system. Pain is the leading cause of disability, and the most common cause of long term disability. It is a major contributor to health care costs.
The National Academy of Medicine estimates that pain affects more than 100 million people and costs $600 billion a year.
Taking all of this information into account, we can guess at the impact pain has on individuals. As French Physician Dr. Albert Schweitzer described it, back in 1931, "Pain is a more terrible lord of mankind than even death itself."
We know the scale of the problem: the numbers of people involved, and the cost of managing their discomfort.
The question is – can we reduce that terrible toll? Can we, the health provider and the patient, work together to find and deliver a better way of managing chronic pain? I believe we can.
Exploring solutions for chronic pain
In my practice as a family physician, I've discovered some low-cost, highly-effective remedies that can improve the lives of people living with chronic pain. These are solutions that I, as a family physician, am happy to share with my patients, and these remedies can be used in addition to the conventional strategies for managing chronic pain.
One of those conventional strategies is the prescription of opioids. Of course,we are all keen to see a reduction in the death toll from the overuse of opioids, but I'm getting ahead of myself. First, let's go back to the root of the problem–pain.
How do we define and manage pain?
Acute pain is the body's reaction to physical injury, infection or inflammation due to tissue damage. The International Association for Study of Pain, in 1994, defined pain as "unpleasant sensory and emotional experience associated with actual or potential tissue damage".
In medicine we talk about pathophysiology, a term used to explain the processes within the body that result in the signs and symptoms of a disease.
The pathophysiology of chronic pain is not well understood; nor is the significant impact of pain on the patient, and his or her physical, emotional, social and occupational wellbeing.
These factors, in turn, can have a significant impact on a patient's ability to overcome chronic pain. The prognosis, the course and probable outcome of the condition, is influenced by many environmental factors: nutrition, social supports, socio-economic status, exposure to drugs and substances, the patient's state of physical and mental health before the onset of the condition, the patient's attitude, and even genetics.
The opiod issue
Traditionally, chronic pain is managed by the use of analgesics, physiotherapy, massage therapy, occupational therapy, and psychotherapy.
Opioids have become the mainstay of drug-oriented treatment. Unfortunately, in Canada in 2016, there were 2,800 apparent opioid-related deaths. According to the Public Health Agency of Canada, if this trend were to continue, up to 4,000 lives were expected to be lost for the same reason in 2017.
The US Centres for Disease Control and Prevention reports that in the US 63,600 deaths were related to opioid overuse in 2016, and the estimate is 66,000 in 2017.
As society, and health providers, we have to do a better job.
And, as health care providers, we are trying. The 2017 Canadian guidelines for managing non-cancer pain lists its number one recommendation as "optimization of non-opioid pharmacotherapy and non-pharmacological therapy, rather than a trial of opioids."
It is well accepted that conventional management of chronic pain has limited success.
So, let's explore an option that I know to be highly effective – which can help reduce pain and reliance on pain medications.
How yoga and meditation can help
Yoga and meditation can be helpful in managing not just pain, but also the associated depression and anxiety that comes along with chronic pain. More than that, it can improve cognitive function deficits associated with chronic pain. A recent research done at Stanford University suggests that meditation and breathing practices could be the solution to overcome the opioid crisis.
According to an official of the National Institutes of health, "There is compelling evidence that practicing mind-body techniques such as yoga and meditation can counteract the brain anatomy effects of chronic pain."
Neuro-imaging studies have shown that chronic pain can reduce gray matter in the brain. Decreased gray matter can lead to memory impairment, emotional problems, and decreased cognitive functioning. The practice of yoga can actually increase gray matter in brain. If we can increase our gray matter, we increase our ability to handle pain.
Yoga practice may provide a protective effect in reducing the burden of depression and anxiety in these patients living with chronic pain.Yoga and meditation practice can also reduce pain sensitivity, leading to patients requiring less pain medication.
Bridging the gap to yoga
Often when I say 'yoga', many shy away. They worry that they need to be flexible, agile, and fit to practice yoga. Nothing could be further from the truth.
Yoga practice can be tailored to an individual's needs. Meditation practice can be taught to anyone willing to learn.
All you need to start yoga or meditation is the willingness to begin; a willingness to try something new. And let's face it, if you've lived with chronic pain for any length of time, you probably know that conventional pain management is not always effective. So, what do you have to lose?
I believe we should be offering to teach yoga and meditation to our chronic pain patients, to improve their quality of life.
These practices are effective, and they can give us a low cost, highly effective way of improving the lives of people living with chronic pain and its associated problems.
A new option for health care providers
What is more heart warming than that now yoga, breathing and meditation practices are widely accepted by the medical community? There are courses where health care providers can learn these powerful ancient healing techniques and earn the Continuous Education Credits too.
This content is not intended to be a substitute for professional medical advice, diagnosis or treatment. Always seek the advice of your physician or another qualified health provider with any questions you may have regarding a medical condition.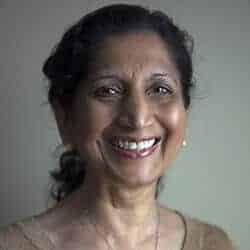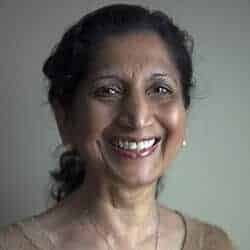 Bharti Verma, MA, MD, FCFP
Dr. Bharti Verma is the President of Duffus Health Centre, and has varied experience in all aspects of family medicine, including long-term care, obstetrics, geriatrics, pediatrics, psychotherapy, and counselling. She is also a senior instructor in yoga and meditation with Art of Living Canada, and was Vice-President of AOLF Canada from 2010-2017.
This article first appeared on artofliving.org. 
The world needs your voice! Join Dr. Verma and Medha Garud for their upcoming Women's Wellness Retreat, where you'll learn to identify and overcome the barriers for reaching your full potential, and approach health, wellness, and womanhood from an Ayurvedic perspective. Learn More Here!
---
Interested in learning more about Ayurveda and the programs at the Art of Living Retreat Center? Check out our annual catalog here!