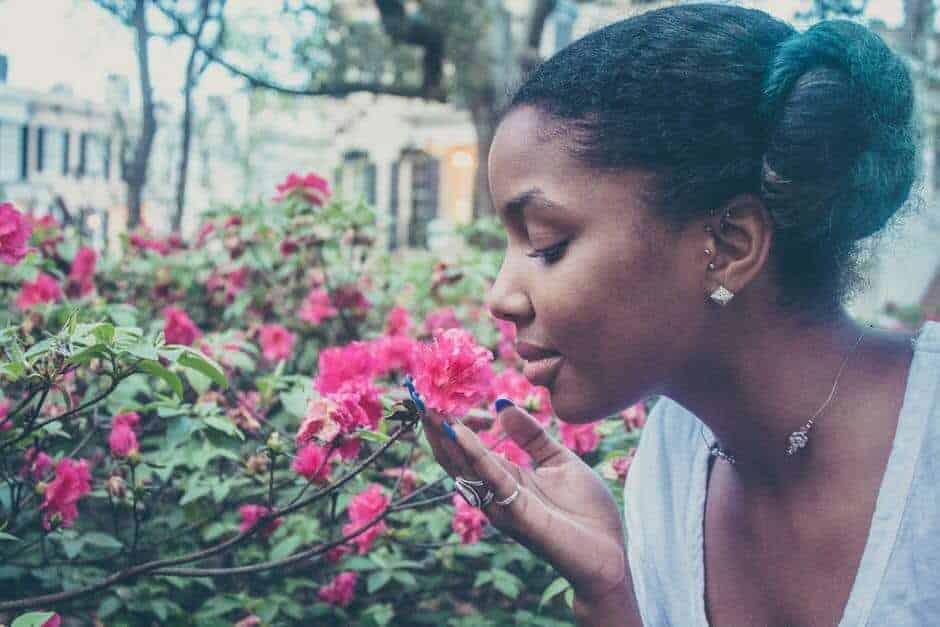 Walking the Path: Going With the Flow in March

Going With the Flow
March tends to be that time of year that is like a line from the movie Forrest Gump: "Life is like a box of chocolates – you never know what you're gonna get." It can come in like a lion and go out like a lamb, or serve up any number of weather combinations in between.
Because the weather can be so unpredictable at this time of year, things are not black and white in terms of our Ayurvedic daily routine. We need to go with the flow and be comfortable in the grey areas, too. Some days may find us walking around in hats, scarves, and gloves, deep in thought, and other days may find us driving around with the sunroof open, jamming to our favourite songs on the radio without a care in the world.
Flexing Your Ayurvedic Muscles
If you've been practicing Ayurveda for a while, March provides you with the perfect opportunity to 'flex your Ayurvedic muscles', and see how you fare with attempting to go with the flow. When you observe how you are feeling and do a little bit of calibrating, you can take the 'March Madness' weather in stride, and remain in balance.
If Ayurveda is new to you, this can be a tricky time of year to navigate. Perhaps you have just gotten used to your winter routine, and now Mother Nature is throwing you all sorts of curve balls from one day to the next. Never fear, Ayurveda is here! Here are some tips to support you during this transitional time of year.
Ayurveda in March
If you've been using sesame oil for your winter oil massage (abhyanga), and it seems a bit heavy right now, you may want to explore siwtching to an oil like apricot kernel that still pacifies winter qualities (vata), but also has the ability to appease the spring qualities (kapha). Apricot kernel oil is smooth, light, and supports healthy functioning of the circulatory, lymphatic, muscular, skeletal, and nervous systems. Its redolence is lovely, too! You can also stick with your current oil, but alternate oiling one day and dry brushing the next.
If you live in an area where you are receiving more rain, or a good deal of snow is melting, you may want to get cooking with a variety of grains that are slightly heating and naturally diuretic, such as barley and millet. The warming and astringent quality of these grains will support your body's ability to let go of any excess water or dampness that it might otherwise retain at this time of year.
Get Outside!
On a personal note, I always get outside all year round for a walk or run, but this year I found myself not getting out as much as usual. I noticed that I felt disconnected and sad sometimes, without any particular reason. As soon as I got back outside, I felt re-energized, reconnected, and it really elevated my sense of happiness. Getting out in nature is a simple act, but has profound results. Try to notice whether you got outside enough this winter, and how it may have affected your overall mood and energy level.
Practicing Ayurvedic principles doesn't have to be all or nothing – a few simple steps can make a big difference in our health and happiness. We don't call it Ayurve-duh for nothing!
– Diana Bellofatto
Interested in learning more about programs at the Art of Living Retreat Center? Check out our annual catalog here.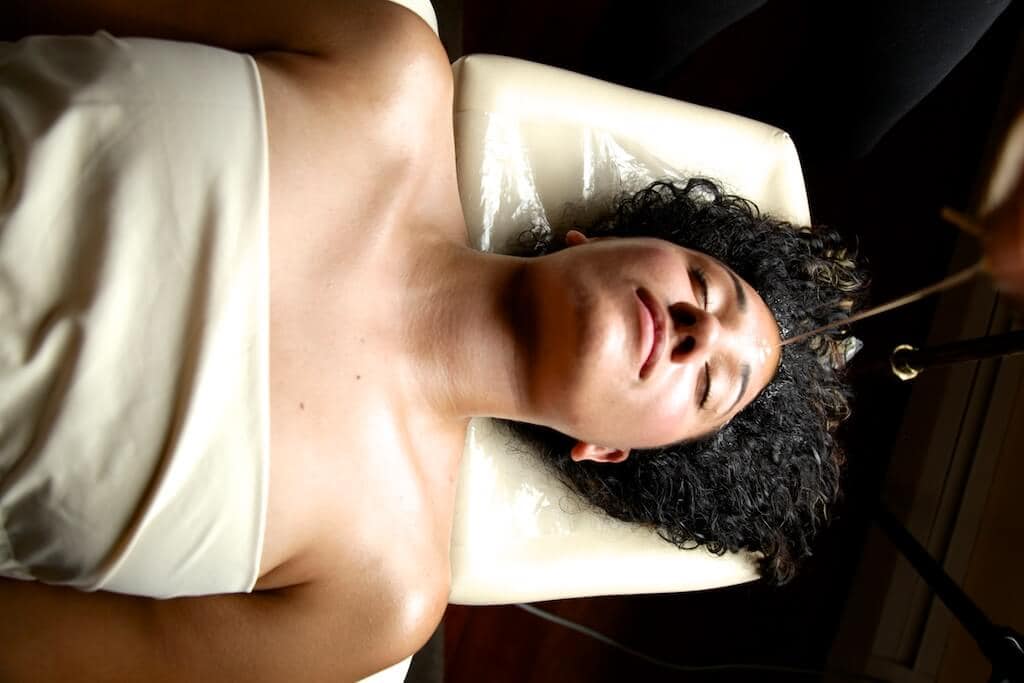 Shirodhara: Ayurveda's Bliss Therapy
Sri Sri Ravi Shankar tells us that "the first step in yoga is to let go, to relax." A relaxed body will lead to a relaxed mind. Letting go doesn't have to be difficult, however. It can even be blissful.
One of Ayurveda's favorite ways to relax and let go is Shirodhara, perhaps the most soothing oil treatment "the Science of Life" has to offer. Shirodhara (Shiro = head and dhara = flow) comes to us from Ayurveda, the 5000 year old system of holistic healing from India. It's purpose is to reduce stress and induce a state of deep relaxation. Shirodhara has been used to help relieve insomnia, anxieties, fears, stress headaches and other nervous system disorders. Guests normally experience a deep relaxation during the treatment.
Letting go can be a blissful process.
The Process
During the treatment, a thin stream of warm, herb-infused oil (like sesame) is gently poured from a copper pot onto the forehead for a prolonged period of time (about 50 minutes). The trained therapist gently directs the stream over the third eye and other important marma (energy) points found across the forehead. The end result is a state of calmness and deep relaxation — a feeling of balanced rest for the body and mind. It is called "bliss therapy" because of the profound effect that Shirodhara has upon the consciousness.
The benefits of Shirodhara are magnified when when performed immediately after an Ayurvedic massage, or abhyanga. Just as abyhanga calms the restless body and Shirodhara calms the restless mind.
Having recently experienced the soothing effect of a Shirodhara oil treatment at AOLC, one client, E.D., told me, "I wanted it to never end."
Shirodhara and the Doshas
At the Art of Living Shankara Spa, heart-centered LMT'S (Licensed Massage Therapists), specially trained in Ayurvedic therapies, perform the treatments.  An experienced Ayurvedic master selects an herb-infused organic oil specific to each guest's mind-body constitution: Vata, Pitta or Kapha dosha.
Shirodhara is especially grounding for Vata types. Depending on your constitution, it can also be an important part of panchakarma, the classic Ayurvedic cleanse for rejuvenating and detoxifying the mind and body. To find out more about the variety of Ayurvedic services that are possible, please check out the Ayurvedic treatments page.
Ayurveda shows that you can make letting go a blissful process.  
Experience deep relaxation and tranquility as you learn how to let go. For learning to release from a spiritual perspective, check out this video of Sri Sri on "Letting Go and Holding On."
(Note: Special thanks to Medha Garuda, Ayurvedic Programs Coordinator at AOLC, for her kind assistance in preparing this blog.)
Interested in learning more about programs at the Art of Living Retreat Center? Check out our annual catalog here.