Wipe Your Slate Clean this New Year and Begin Anew
"We spend January 1st walking through our lives, room by room, drawing up a list of work to be done, cracks to be patched. Maybe this year, to balance the list, we ought to walk through the rooms of our lives…not looking for flaws, but for potential." ― Ellen Goodman
With the New Year upon us, it's a great time to start thinking about new beginnings and formulating intentions that bring us our desires. After all, we all want our desires to come to pass so that we can continue to feel satisfied and at peace with life. With all the New Year resolutions that go forth each January, it's no surprise that energy levels are the highest come January when many people have a fresh set of goals and a surge of resolve to help them achieve those goals.
It's interesting to delve into the idea of the calendar as we approach the New Year, as we may be apt to neglect the importance and purpose of the calendar each year. Sure, we write down birthdays and appointments, but do you really understand how calendars serve humanity?
Calendars link us to the cosmos
Calendars keep track of time and time only exists in this world that we see. If you happen to read about the cosmos and spiritual realms, time does not exist. Various societies have implemented different calendars for their people so that they could serve practical purposes. After all, without calendars and time, most of us would be at a disadvantage in many areas of life. Though we could use the sun to get an idea of what time it is, we'd be lost in regards to specific times and well, we'd sure miss a lot of birthdays.
The Gregorian calendar
There are different types of calendars in use today. The Gregorian calendar came to us from the ecclesiastical community and is primarily used today internationally for civil use. Additionally, the Protestant and Roman Catholic churches use it to regulate their ceremonies.
The Hebrew calendar
Presently Jews use the Hebrew calendar mainly to serve as a reminder for religious festivals, agricultural timing as well as defining lunar and solar cycles. The New Moon designates the beginning of a new month.
Time is an illusion, yet necessary
Whether time is an illusion or not, calendars are of value and the New Year reminds us that there are new beginnings available. The New Year tends to get people thinking about new goals and dreams. It causes people to make New Year resolutions and wipe the slate clean. It is actually a great time to create new intentions and action plans that will bring those intentions to fruition.
The key is to clarify intentions, create an action plan and then simply follow through with it. This is where New Year resolutions go south, as many people do well at creating momentum for a few weeks and then momentum slows until eventually the goals are dropped. Maybe they just get busy or the actions are just more difficult that they imagined. Maybe they get bored or just affirm that it's easier to stay inside the box and be comfortable rather than step out of the comfort zone. Regardless of the reason, new beginnings oftentimes stop short of producing the intended results.
How to keep momentum going
As the New Year approaches, go ahead and create some new goals for the New Year. Don't settle for where you're at. Step out of your comfort zone.
Choose one or two areas in your life that you'd like to improve.
Create an action plan to get those goals accomplished.
Take your calendar and write down what you will do when and actually follow through.
If you will do this consistently, you will achieve your goals one by one. Consistency and effort are the keys. You can do what you want to do and have fun while doing it!
Go big this New Year
The New Year is the time when most people are thinking up new goals and new beginnings. It is actually a great time to go all out when it comes to making changes. This year, what do you want? What changes would you like to see? You know you can achieve whatever your big heart desires, but it will take some effort on your part. Go big. Resolve to do what you've been saying you wanted to do for ages. Grab a friend and go all out together! You have full permission to dream as big as you want.
Happiness doesn't have to be a fleeting emotion. Learn how to handle emotional fluctuations and increase your resiliency through film, music, storytelling, and movement: Lisa Cypers Kamen hosts Harvesting Happiness at the Art of Living Retreat Center from May 17th-19th, 2019.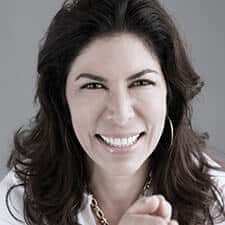 Lisa Cypers Kamen is a lifestyle management consultant who explores the art and science of happiness in her work as a speaker, author, and happiness expert. Through her globally syndicated podcast, books, media appearances, and documentary film, Kamen has impaced millions of people around the world. Learn more at HarvestingHappiness.com. 
---
Interested in learning more about Ayurveda and the programs at the Art of Living Retreat Center? Check out our annual catalog here!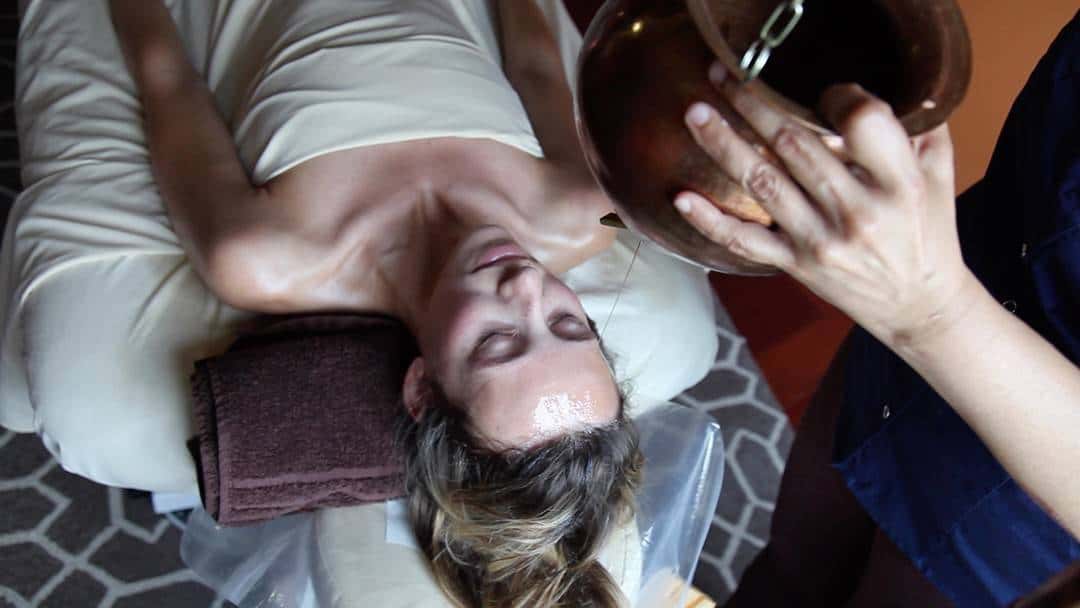 5 Reasons to Plan a Spa Retreat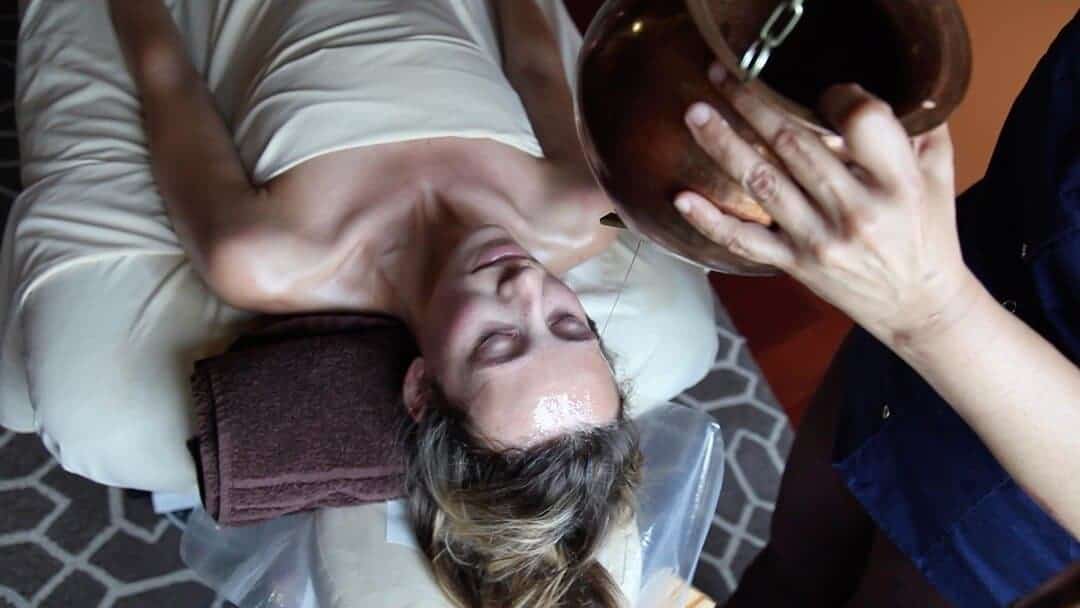 When it comes to pampering yourself, it's hard to beat a couple of days at a high-quality spa. But some spa experiences go above and beyond, offering a retreat that is about so much more than merely spoiling yourself.
Are you tired to the core? Overwhelmed? Feeling that you simply don't have enough time in the day to accomplish everything that you need to accomplish? Struggling to balance all your seemingly insurmountable responsibilities? Well, you may not think that a spa retreat could be the answer to your problems. But you've never had an experience like the Shankara Ayurveda Spa at The Art of Living Retreat Center.
Still wondering if it's a right time for a trip to the spa? Just consider that a high quality wellness spa can help you do all of the following:
Overcome the effects of stress and fatigue
Like all spas, a wellness spa is a great place to treat yourself to some much needed rest and TLC. But unlike the benefits of a mere "pampering" spa, the effects of a visit to a wellness spa can last long beyond the few days that you spend there.
Connect with yourself
It's extremely difficult to "find yourself" when you're lost in the grind of your daily routine. A spa retreat can not only help you to get away from it all, it can help you get in touch with your long buried thoughts and emotions. Give yourself some "me time" in the most profound meaning of the term.
Try something new
If you're intrigued by a esoteric type of massage or a spa treatment that is largely unknown to the general public, seek out an organization that provides that particular service and give it a try. Better yet, find a quality comprehensive wellness spa and explore everything that they have to offer.
Learn something new
Interested in being gluten-free? Wonder about the benefits of a vegetarian or Ayurvedic diet? A good full-service wellness spa will not only pamper but educate, giving you the information that you need to understand a wide variety of health topics and the tools that you need to incorporate them into your life.
Start the New Year with a new you
The time has come for New Year's resolutions. Want to explore a path to health and wellness? A spa retreat can help you develop a personalized plan to get you on that path and keep you there.
Providing so much more than your ordinary spa retreat, the Shankara Ayurveda Spa at The Art of Living Retreat Center can help you do all of these things and so much more. We'd love to support you, giving you the break that you need during your visit to our facilities and the tools that you need to build a healthier and happier you for years to come. Discover the benefits that await you at The Art of Living Retreat Center.
---
Interested in learning more about Ayurveda and the programs at the Art of Living Retreat Center? Check out our annual catalog here!