Wellness, Naturally: Preparing for Winter with Ayurveda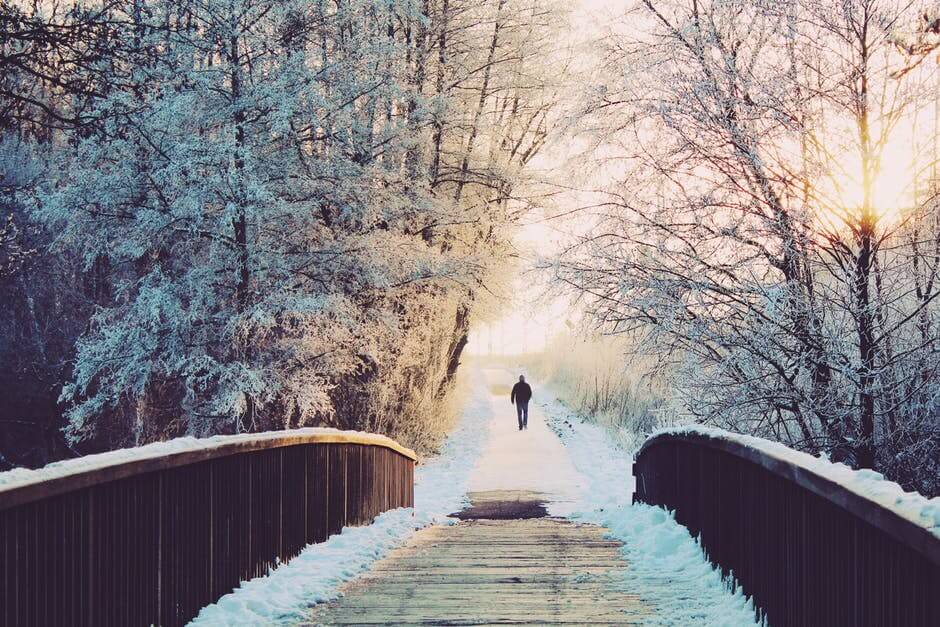 Winter has finally arrived. Everywhere you look, the world is going dormant. Now is the perfect time to examine and redirect your energies. One way to make winter more enjoyable is to apply the principles of Ayurveda to your daily life.
Ayurveda is one of the world's oldest forms of medicine. This ancient practice originated in India more than 3,000 years ago. Ayurveda focuses on the mind-body connection, and is more than just a way of treating illness; it is a science of life.
According to Ayurvedic principles, everyone has three energetic forces of nature, or doshas — pitta is the energy of digestion, vata is the energy of movement, and kapha is the energy of lubrication. When these three doshas are out of balance, it can wreak havoc on health and wellness. The rhythmic cycle of the seasons affects the doshas, causing them to go out of whack.
Following an Ayurvedic lifestyle will help you stay healthy and vibrant. By making just a few lifestyle adjustments this winter, you can keep your energies in balance. This will help you feel vibrant all season long!
Nourish your Body
During the winter, your digestive fire is the strongest. Your body needs more fuel to stay healthy and warm during the winter months. The cold weather helps ignite your digestive capacity. Your body needs a more nutritive, substantial diet this time of year. A winter diet will help give your body warmth, comfort, and hydration. Here are our favourite tips to nourish your body this winter with Ayurveda.
Avoid processed foods
Although you might be tempted to eat processed foods, especially during the busy holidays, avoid doing so. Processed food can contain pesticides and chemicals that affect well-being. Choose natural foods that are closest to their natural form.
Choose foods higher in fat
Your body needs more fat during the winter due to greater digestive capacity. Try to choose foods high in healthy fats, like coconut and olive oils.
Drink warm beverages
Avoid chilled or iced drinks in the winter. They can aggravate vata and kapha energies. Instead, choose warm teas, milk, and other drinks. You can try adding ginger, cinnamon, and clove to your warm tea — this will improve circulation and heat, and help clear out your nasal passages. Combine cinnamon, cardamom, and ginger with a cup of warm milk — this soothing recipe will help you feel warm and comfortable no matter how cold it is outside. Drink warm water throughout the day to help remove toxins from your body.
Choose hardy vegetables
Nutrient-dense root vegetables like onions, carrots, and sweet potatoes are more dense and rich in vitamins and antioxidants — which is perfect for boosting your immunity throughout the winter.
Add some spice
Spices like cayenne, nutmeg, chili, black pepper, and ginger are an important part of a winter Ayurveda diet. These spices help you feel full and raise your inner temperature. They keep the body and soul warm and balanced during the bitter cold months.
Nourishing your body with the proper food and drink will help keep your doshas in harmony this winter. When your doshas are balanced, you'll feel a greater sense of well-being and peace.
Sources:
https://yogainternational.com/article/view/your-winter-wellness-guide
https://www.webmd.com/balance/guide/ayurvedic-treatments
---
Interested in learning more about Ayurveda and the programs at the Art of Living Retreat Center? Check out our annual catalog here!