Retreat Type
Creative Expression
Meditation & Mindfulness
Must Be 18+
Self-Discovery
Retreat Goals
Calm & Clear Mind
Personal Development
Self-Care
Angels at your Fingertips
We are more than human, we are all spiritual beings. When we allow ourselves to grow spiritually, by connecting more to our soul, we are capable of incredible, wonderful things. This is humanity's future.
Angels are a link between the divine and our soul, that spark of light within us. They are all around, helping us in a myriad of ways in every moment of our life—all its ups and downs, good times and bad—interacting with us, guiding us, and connecting us to that love that is within us.
Beloved Irish spiritual teacher and best-selling author Lorna Byrne guides you in connecting deeply to the spiritual support around you and the love of your soul. Through group discussions, Q&A, meditations, creative exercises, story, and more, Lorna shares teachings on
The special relationship with your guardian angel
Spiritual support that helps and guide us all through the good and bad times in life
The role other angels have, and how they interact with us
Recovering from difficult times and starting to live life again
Appreciating the souls of loved ones in and around us.
"You're not just a human being. You are a billion times more. You have a soul. You're a spiritual being as well as a physical person." —Lorna Byrne, Angels at my Fingertips
Lorna believes everyone has the potential for a divine connection that provides incredible insights into the spiritual side of life. You'll take home concepts and tools to connect back to your spiritual self, intertwining the body and soul.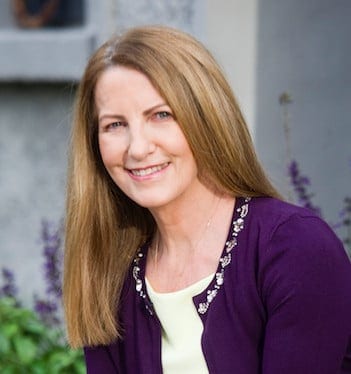 Spiritual teacher, international bestselling author and philanthropist Lorna Byrne has dedicated her life to remind humanity of the spiritual potential within us all. She is the author of seven best-selling books, including Angels in My Hair, A Message of Hope From the Angels, and Angels at my Fingertips, and her books have been published in more than 50 countries and 30 languages around the world.
…
All options include daily vegetarian meals from dinner on the night of check-in through lunch on the day of checkout. (Rates below are per person.)
Connecting to Hope and the Love Within Us
with Lorna Byrne
August 2–4, 2024
Subject to change.
Friday 7:30–9:00 pm
Saturday 9:30 am–12:30 pm and 2:00–4:00 pm
Sunday 9:30–11:30 am Room checkout is 11:00 am; luggage may be held at Reception.
All times are Eastern Standard Time (EST) unless otherwise noted.
Arrival Day
4:00 pm Check-in begins; Rooms are ready by 4:00 pm, but if you arrive early we will hold your luggage at Reception.
6:00–7:00 pm Dinner
7:00–7:20 pm Guest Orientation Session (Venue: Dining Hall)
Actual schedules and venues may vary; please confirm with Front Desk upon check-in.
Apart from the activities in your program schedule, we offer the following optional complementary activities. (Please join only if your program schedule permits.)
9:45–10:45 am Yoga | Thu–Sun
11:00 am–12:00 pm Mind & Meditation | Thu–Sun
1:30–2:15 pm Guided Hike* | Assemble at Shankara Reception | Sat
2:30–3:45 pm Ayurveda Cooking Class* | Tulsi Kitchen
Thu: Sweet Treats • Sat: Chef's Seasonal Recipe
4:15–5:15 pm Yoga | Wed–Sat
5:30–6:00 pm Guided Meditation | Wed–Sat
7:30–8:15 pm Meditative Chants/Kirtan | Wed–Sat
Saturday kirtan is outdoor by the bonfire; weather permitting.
*Included with Wellness Escapes and R&R; Other participants: $35.00/per person
Clay Studio
11:00 am–7:00 pm Friday & Saturday
Hand Building $55 | 1 hour
9:00 | 10:45 am Sunday


Wheel Throwing

$75 all guests; glazing and shipping are included | semi-private class | 75 minutes
Hours
Wednesday 11:00–8:00 pm
Thursday–Saturday 9:00 am–6:00 pm
Sunday 8:00 am–2:00 pm
We encourage you to also make reservations for consultations, therapies, and treatments at our award-winning Shankara Ayurveda Wellness at least two weeks prior to your arrival date to ensure availability. Please call 828.264.8382 for details. Additional cost.