Retreat Type
For Women Only
Meditation & Mindfulness
Self-Discovery
Yoga
Retreat Goals
Better Relationships
Personal Development
Self-Care
Heal, Connect and Live Fiercely
In a world that often moves too fast, slow down and discover the grounding embrace of sisterhood at the Nurture Your Soul Retreat. Hosted by global wellness expert Faith Hunter, this loving program is tailored for mothers, daughters, and sisters of all forms and serves as a beacon of presence, balance, and heartfelt connection.
Women have been gathering together in circles all over the planet for generations, sharing wisdom, love, and support. Over the weekend, Faith brings the depth of connection to a new level, creating a nurturing space to share the breath of wisdom and experience the transformative power of community.
Through sister-circle chats, gentle yoga, meditation, breathwork, and a series of soul-enriching experiential sessions, you
Learn practical techniques and spiritual tools to foster emotional balance, heal your heart, and revel in life's simple joys
Discover how to uncover and cherish your authentic essence
Experience increased presence and focus
Gain practical skills in yoga, meditation, and breathwork to incorporate into your daily routine for nurturing your inner being
Experience holistic emotional and mental detox that leaves you feeling refreshed and cleansed in every sense
Enrich your life by forming meaningful new friendships and a strong sense of community.
You'll walk away with a newfound dedication to your well-being and actionable steps to elevate your personal and professional life, empowered to pursue your envisioned future.
The Nurture Your Soul Retreat is more than a getaway—it's a homecoming to yourself, guided by the rich tapestry of feminine wisdom and a loving embrace of sisterhood. Join Faith and like-minded souls for an unforgettable experience that resonates in your heart long after you return home.
Please bring an open mind, willing heart, and a journal and pen.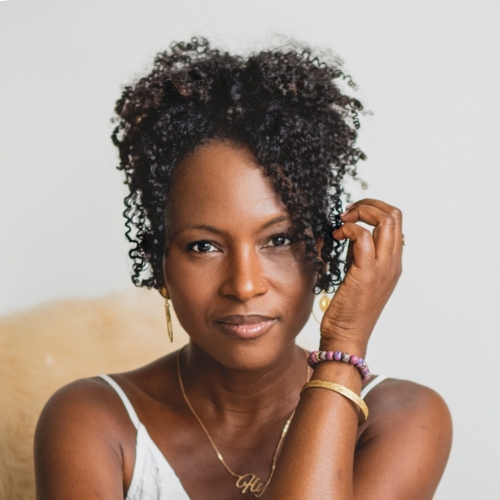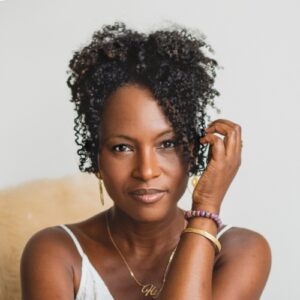 Faith Hunter is a global yoga and meditation instructor, wellness philanthropist, movement motivator, healing guide, and music head. She is the architect of Spiritually Fly™, a life philosophy that awakens the brilliance within the soul and uses the ancient technologies of breath, movement, sound (chanting & music), and stillness in a fresh and modern way to encourage students to live the life they desire.
…
The You Are Not Stuck workshop is life changing! I hadn't practiced yoga in over a year but you do not need to be a yoga expert to benefit from this workshop. You just need a willingness to invest in yourself and show up. Becky will guide you through what you already know in your heart, help bring it to the surface, and empower you to get unstuck!
Stronger & More Flexible
B.L.
After an injury left me off the mat for several years, I attempted several teachers–none of whom worked for my healing body. That is, until I met Becky Vollmer. Her class gently nudges awake parts of the body that are asleep and by the end of the practice we are not only stretching to new edges but also strengthening areas of the body I never thought I could budge. In three days I felt stronger and more flexible than I had in years.
This weekend was a much-needed investment in my body and spirit. During the sessions I felt challenged but safe and strong. Afterward I still feel strong and I know that I am connected to all the other beautiful beings in the world!
Much More Than Expected!
J.K.
Becky is direct yet deeply compassionate. The yoga that accompanied the contemplation added a huge layer to releasing and opening the body. [Her workshop] was so much more than I expected.
The interaction between Becky and the participants, and feeling comfortable to share my experiences, was very helpful in looking deeper at my 'stuff.' Everyone was so supportive!
I don't know anyone who would not benefit from one of Becky's transcendent workshops. Whether you're feeling a little stuck in a job, a relationship, a bad habit or just inside your own head, her unique combination of gentle movement and supported self-excavation will guide you toward the answers you're seeking.
All options include daily vegetarian meals from dinner on the night of check-in through lunch on the day of checkout. (Rates below are per person.)
Nurture Your Soul
A Sanctuary of Feminine Essence
May 10–12, 2024
Subject to change.
Friday 7:30–9:00 pm
Saturday 9:30 am–12:30 pm and 2:00 pm–4:00 pm
Sunday 9:30–11:30 am Room checkout is 11:00 am; luggage may be held at Reception.
All times are Eastern Standard Time (EST) unless otherwise noted.
Arrival Day
4:00 pm Check-in begins; Rooms are ready by 4:00 pm, but if you arrive early we will hold your luggage at Reception.
6:00–7:00 pm Dinner
7:00–7:20 pm Guest Orientation Session (Venue: Dining Hall)
Actual schedules and venues may vary; please confirm with Front Desk upon check-in.
Apart from the activities in your program schedule, we offer the following optional complementary activities. (Please join only if your program schedule permits.)
9:45–10:45 am Yoga | Thu–Sun
11:00 am–12:00 pm Mind & Meditation | Thu–Sun
1:30–2:15 pm Guided Hike* | Assemble at Shankara Reception | Sat
2:30–3:45 pm Ayurveda Cooking Class* | Tulsi Kitchen
Thu: Sweet Treats • Sat: Chef's Seasonal Recipe
4:15–5:15 pm Yoga | Wed–Sat
5:30–6:00 pm Guided Meditation | Wed–Sat
7:30–8:15 pm Meditative Chants/Kirtan | Wed–Sat
Saturday kirtan is outdoor by the bonfire; weather permitting.
*Included with Wellness Escapes and R&R; Other participants: $35.00/per person
Clay Studio
11:00 am–7:00 pm Friday & Saturday
Hand Building $55 | 1 hour
9:00 | 10:45 am Sunday


Wheel Throwing

$75 all guests; glazing and shipping are included | semi-private class | 75 minutes
Hours
Wednesday 11:00–8:00 pm
Thursday–Saturday 9:00 am–6:00 pm
Sunday 8:00 am–2:00 pm
We encourage you to also make reservations for consultations, therapies, and treatments at our award-winning Shankara Ayurveda Wellness at least two weeks prior to your arrival date to ensure availability. Please call 828.264.8382 for details. Additional cost.