In House: Heather Allen Hietala on Creativity – Part 1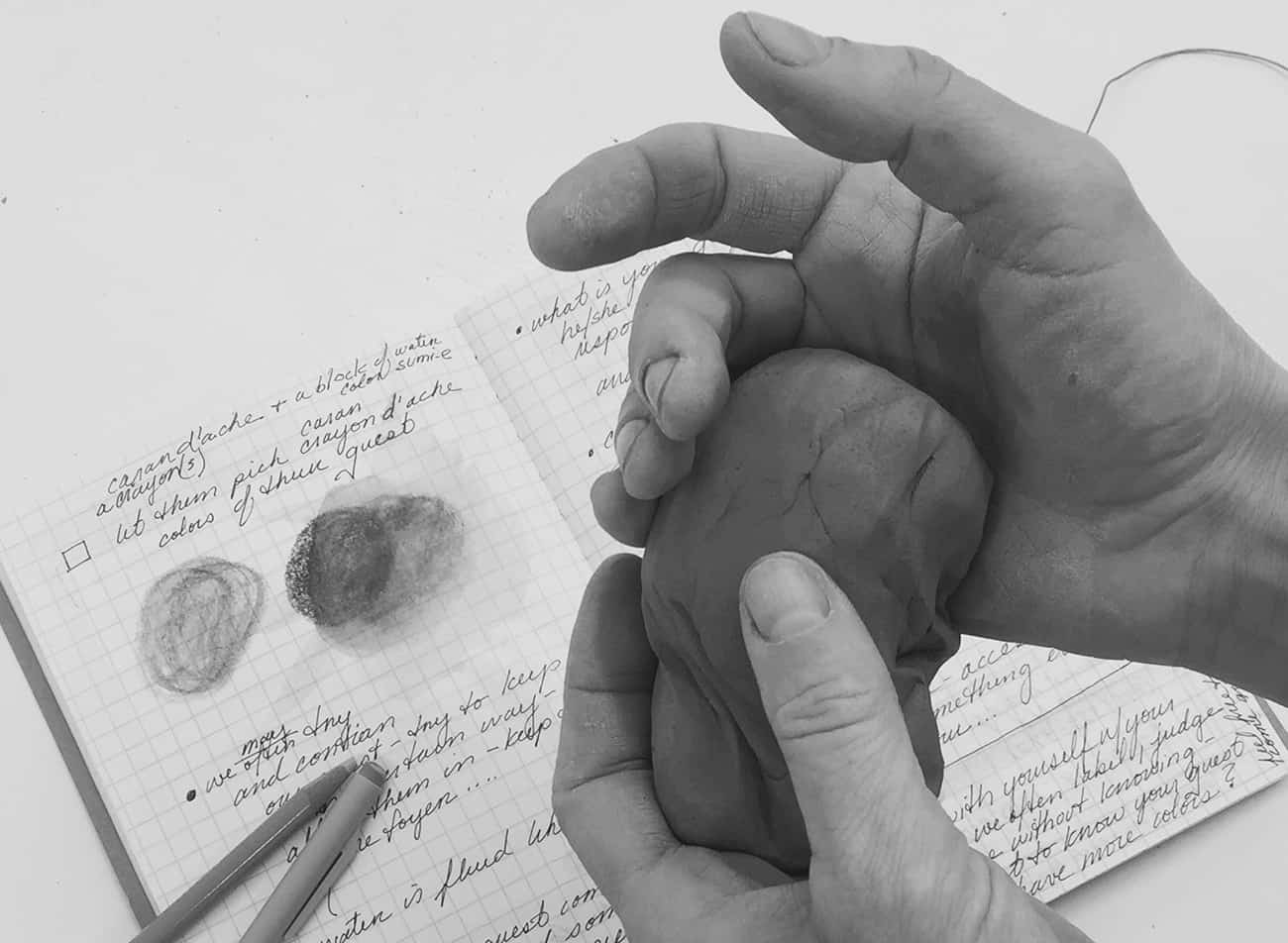 The power of creative expression is part of what makes us human. Heather Allen Hietala, artist and teacher, has been helping her students explore the urge to create for over 25 years. This summer, she'll bring her unique approach to the Art of Living Retreat Center. We asked Heather to share a little more about her upcoming workshop. 
Awaken Your Creative Spirit
For many people, being creative seems foreign or unattainable. In my course, The Art of Letting Go: Awaken Your Creative Spirit, participants reconnect with the joy of making, of being in the moment of the creative process, and of playing. Using the immediate and tactile nature of clay, our creative spirit will be awakened and nurtured. I facilitate exercises allowing us to let go and be present in the moment.
Working with our hands gets us out of our heads and into our bodies, allowing us to be fully engaged in the here and now. We will witness the wisdom that is revealed through our hands as we explore the immediacy of a variety of mediums as a way to reconnect with our creative self. I've chosen materials that are accessible, and have the ability to unlock emotions and memories while providing insights and resolutions.
The Moment of Pure Experience
There will be wonderful "aha!" moments of clarity and surprise. As a class, we will all be together in the moment of pure experience, of being present in the now, by working with our hands. My teaching process encourages the usual expectations and judgments we have while creating to recede. This allows each student to be fully present in their creativity, and thus living healthier and happier lives.
We work primarily with the three senses of sight, smell, and touch. Touch is a very important sense, and a very integral part of the class. As the workshop facilitator, I create a nurturing space to allow each student to open to their natural creativity. As a class, we embrace and nurture the expression that flows forth from our hands.
The Art of Process
At the close of the workshop, my students are comfortable allowing themselves to focus on the process rather than the outcome. This allows them opens them up to their own creativity. Each participant's imagination will be awakened and nurtured. They learn how to let go and be in the moment. They create a class journal, and use it for exercises that support their explorations and serve as a bridge to continue nurturing their creative spirit and well-being after they return home.
Join Heather at The Art of Letting Go: Awaken Your Creative Spirit from June 20 – June 25.
Interested in learning more about programs at the Art of Living Retreat Center? Check out our annual catalog here.