In House: Stacey Vann & Pamela Hunter on Walking Through the Door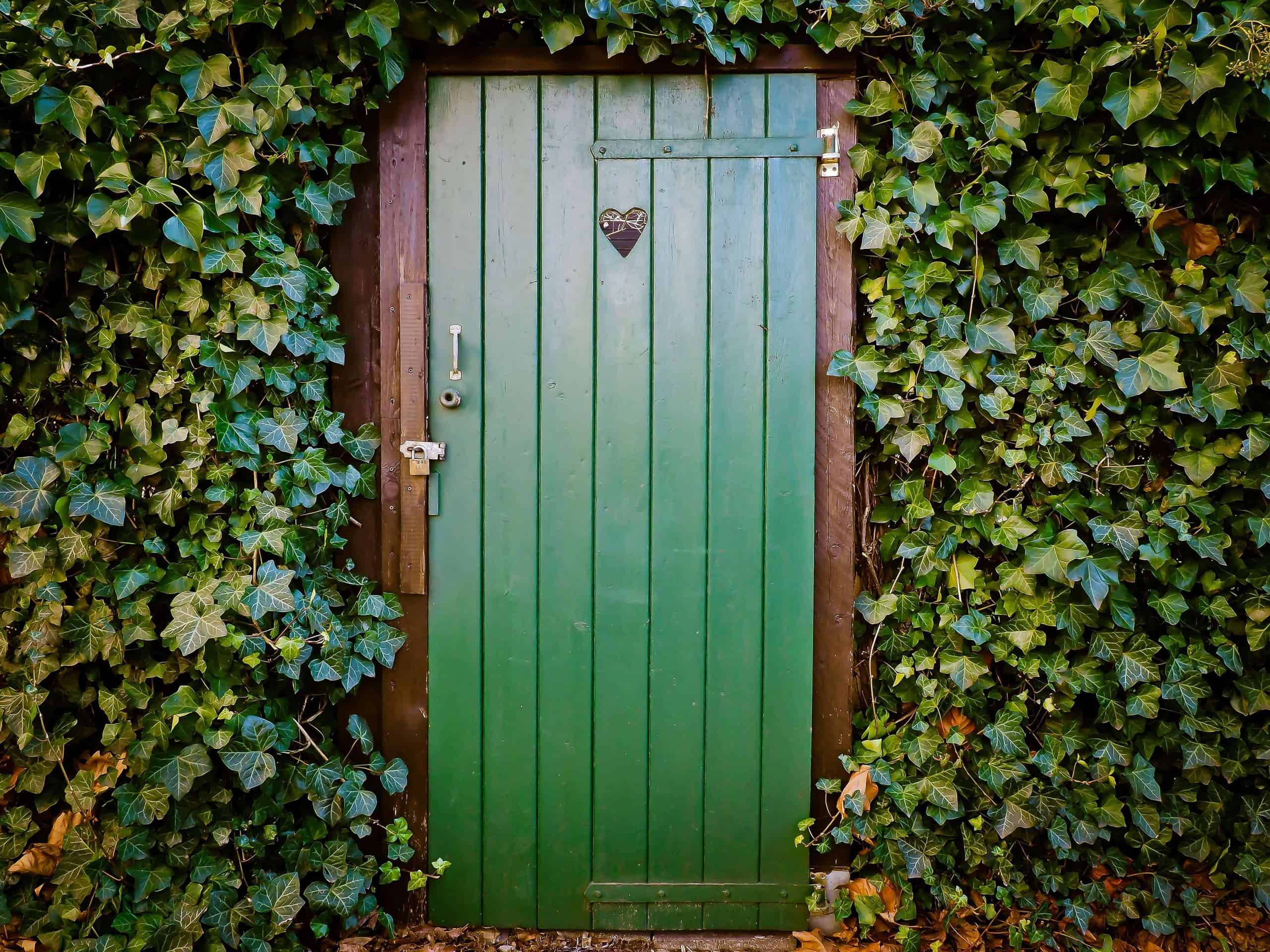 "Walk through the door. It's the step you've waited your whole life for. Go ahead and do your work, realize your vision, and find your wroth. We're walking with you, every step of the way. We will always be with you. You will find your way… follow your heart." – Wah!
Walking through the door
I remember walking through the door to my very first yoga class, and then my first workshop, and finally, not soon enough, my first retreat. The progression of being ready to walk through the door for the different intensities of my yoga journey was all-life giving.
What has yoga given you?
Yoga gave me a home to come to within myself and within community. What has yoga given you? How does yoga feel for you? Do you remember when you first walked through the door? Sometimes we need to free ourselves from our typical daily life in order to sit in the rhythms of our soul.
The magic of awareness
We invite you to sit for a moment here and now and observe your rhythm. Feel your feet and the earth you touch. Notice the motion of your breath. Follow your heartbeat. Sense what you taste in your mouth. Does the taste match what you are smelling? Allow the noises you hear around you to be included. Envision your essence pulsating from within. Our vibrational rhythms support us as we awaken our awareness to feel our essence where we can embrace our innate wisdom, truth, consciousness, and bliss.
An invitation to self-care
Is your heart calling you to interweave your yoga with essential oils, sound, nature, and community? Can you give yourself time and space to walk through the door? Join us at the Art of Living Retreat Center.
"Come and you will find the inner one you want to. 
Find the inner mind you've waited so long to." — Wah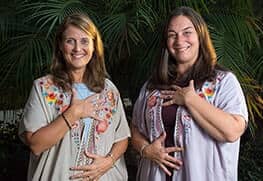 Stacey Vann, E-RYT 500, and Pamela Hunter, E-RYT 500, are the Aloha Sistas. Stacey is a mother of five, Soul-Centered Life Coach, Doula, Reflexologist, and the Founder of the Mahabhuta Yoga Festival and Galactic Child Yoga. Pamela is a mother of two, an Integrated Health Coach, an Urban Zen Integrative Therapy Certified trainer, and the owner of Fun Lovin' Wellness.
---
Interested in learning more about Ayurveda and the programs at the Art of Living Retreat Center? Check out our annual catalog here!