Uplifting Events: The De-Stress Lioness Retreat
with The Holistic Lionesses & Co at The Art of Living Retreat Center
This week we launch a new series that explores some of the exciting programming put on by partners at the Art of Living Retreat Center. There are so many exciting events that are offering transformation and change, each in their own meaningful way. We want to spotlight these programs as well as offer new opportunities for partners to be part of this change. So read on and join us as we explore transformative programs at the Art of Living Retreat Center. Comments? Questions? Please share in the comments below. – Andrew K.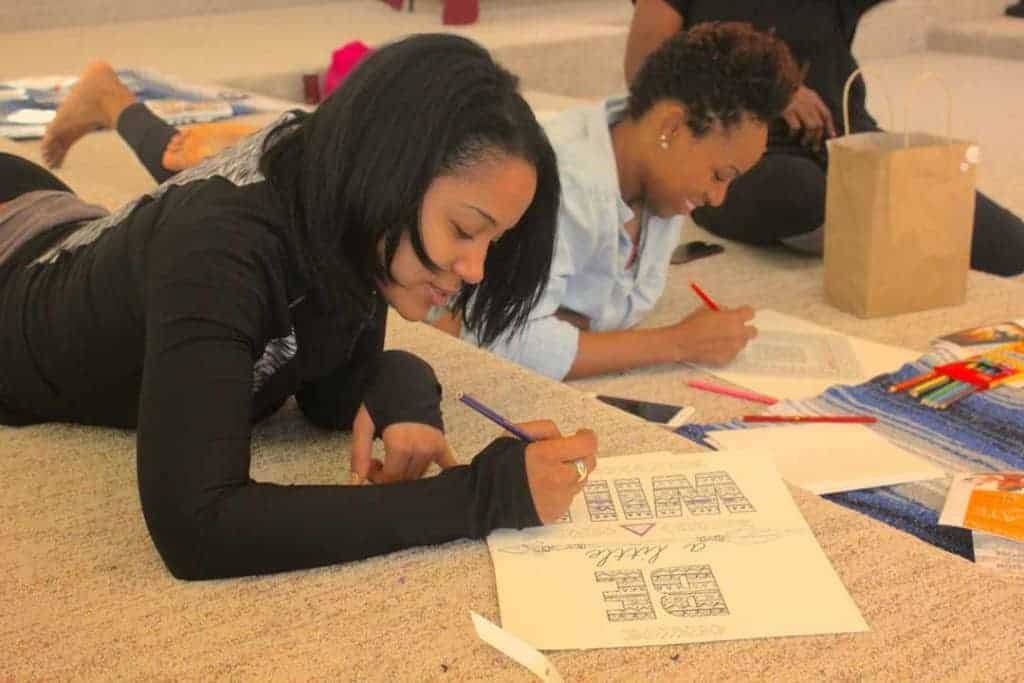 Meet the Holistic Lioness & Co.
You are a whole person, beautifully flawed. This is the message of The Holistic Lioness & Co, a community created for and by millenial women of color searching for purpose, balance, and meaningful spiritual fulfillment.
Millenials, as a rule, are a unique and controversial generation. They're creative, tech-savvy and ambitious, and approach life with a collaborative spirit and an open mind. But this also means that millenials have a unique set of challenges – they often struggle with finding balance, inner peace, and accepting themselves for the flawed humans they are. They work hard, play hard, and immerse themselves in chasing their dreams. So much so, in fact, that they can neglect their emotional and spiritual health, and are often met with a feeling of emptiness when they reach their goals.
Millenial women of color and their spiritual needs focus on self-care are often overlooked by the wellness industry, and the Holistic Lioness was created by Founder & CEO Keisha Faulkner to fill that need. Lionesses are leaders. They are, as the Holistic Lioness puts it, "stunning, regal, powerful, intuitive, strong, ambitious, and nurturing". This program empowers women to discover those traits and capabilities within themselves and bring them out in meaningful ways.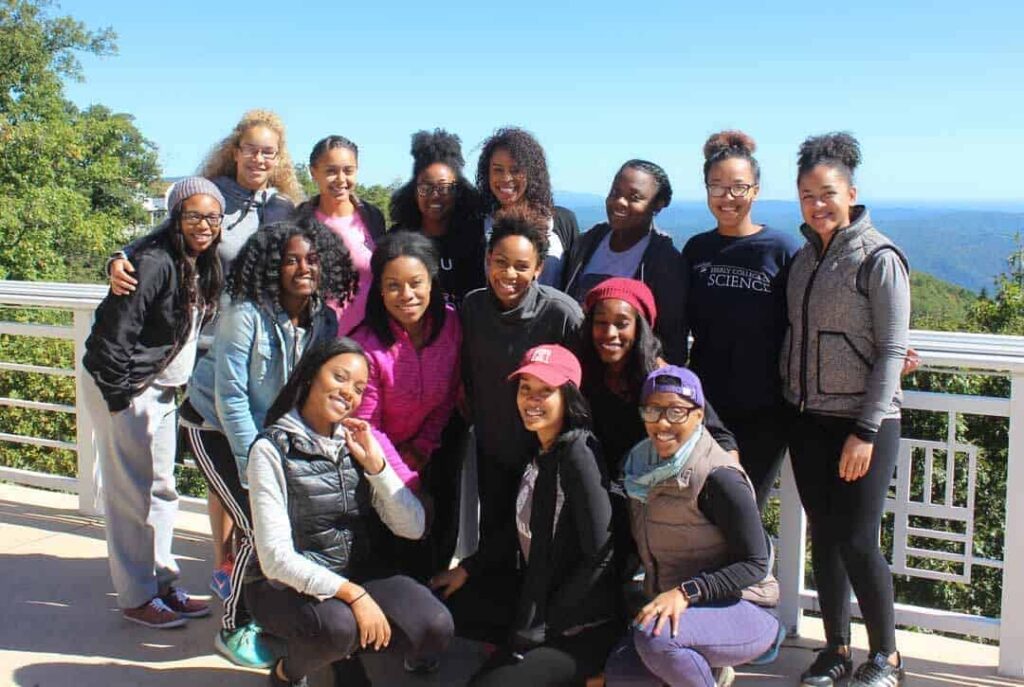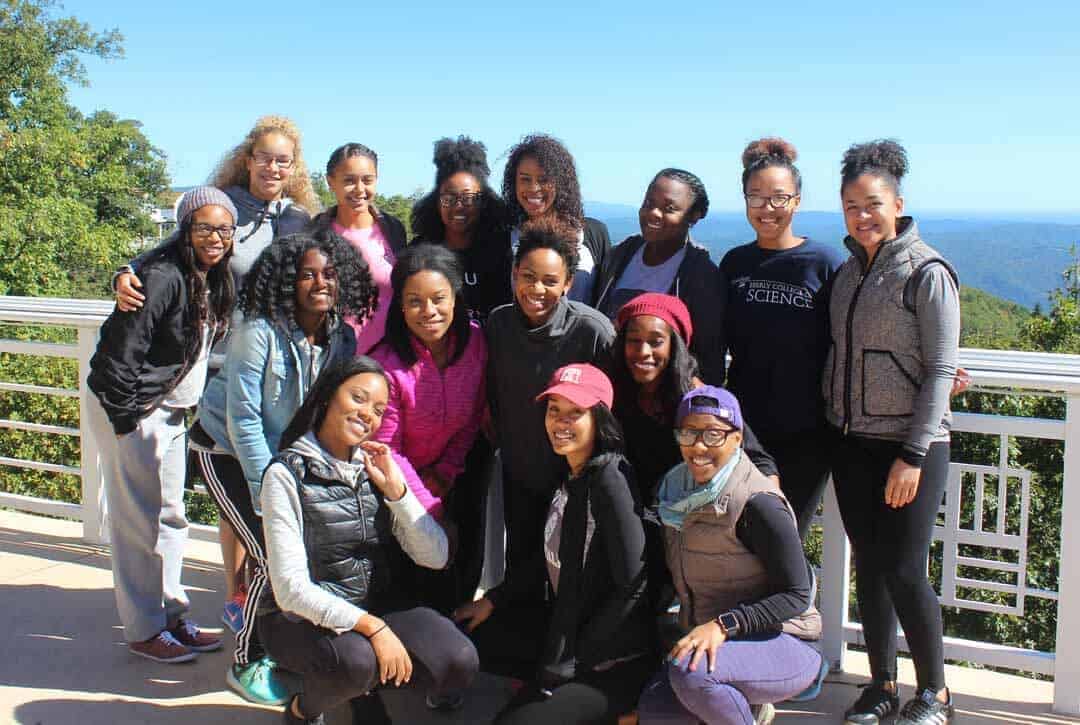 The Holistic Lioness Retreat this Fall
This past October, The Holistic Lioness gathered women together at the Art of Living Retreat Center for three days of connection, healing, and empowerment. Facilitated by Dr. Kristian H., a lifestyle expert, health enthusiast, speaker, and woman of color, this retreat served as a place to find balance between mind, body, and soul. To discover your heart, and meet yourself from a place of love. At these retreats, you have the wonderful opportunity to connect with other women on the same journey. Through meditation, group therapy, yoga, hiking, and creative expression, you learn how to thrive, not just survive. You come away with a better understanding of how to deal with stress, how to find balance and peace, and how to embrace your beautifully flawed, whole self.


"The Holistic Lioness & Co. was founded on a simple, yet bold vision to inspire women to prioritize wellness, personal growth and self-care." – Keisha F.
"What started as an idea to host a small wellness retreat in the mountains has become a dynamic digital community – one filled with ideas, resources and community engagement for women of color looking for ways to 'be balanced' through mind, body and spirit wellness. THL is here to dispel the myth that holistic wellness is an exclusive, complicated and costly lifestyle change. We are here to serve as a catalyst to provide easier, affordable access to health and wellness resources," shared Keisha.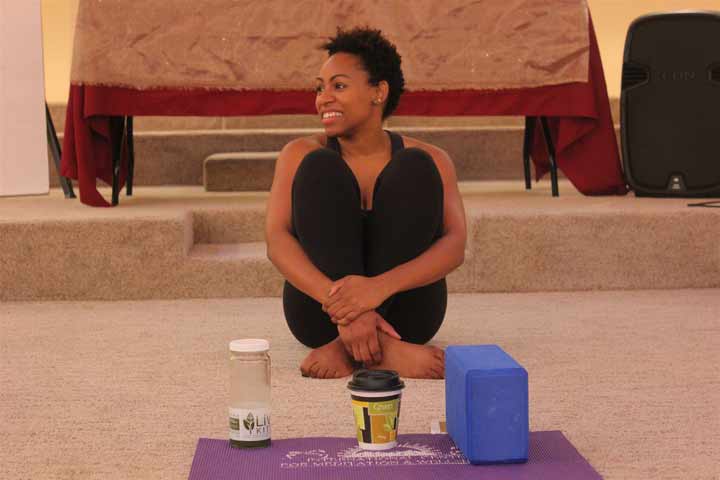 Being at the Art of Living Retreat Center
"This was a weekend dedicated to Millennial women of color seeking internal peace, self-awareness, balance & purpose. The Art of Living Retreat Center created a space where everyone found their own individual form of peace and healing as well as create healthy, life-long bonds," shared Kiarra from the retreat.
Life-changing Support
The Holistic Lioness retreat is designed to help you express your vision more clearly, find your purpose, and chase your dreams.
"I encourage anyone that has an opportunity like this to go into it with an open heart and an open mind, and soak up the entire experience. I'm walking away to get back on the road and drive home with so much knowledge and so much support and a newfound sisterhood. And it's something I've never had in my life, so thank you." – Camille E.
I'd also like to invite our readers to check out the instagram account of The Holistic Lioness & Co., which is consistently uplifting and rewarding: THL on Instagram
Interested in learning more about programs at the Art of Living Retreat Center? Check out our annual catalog here.