These Rice Rollups are Cool as a Cucumber!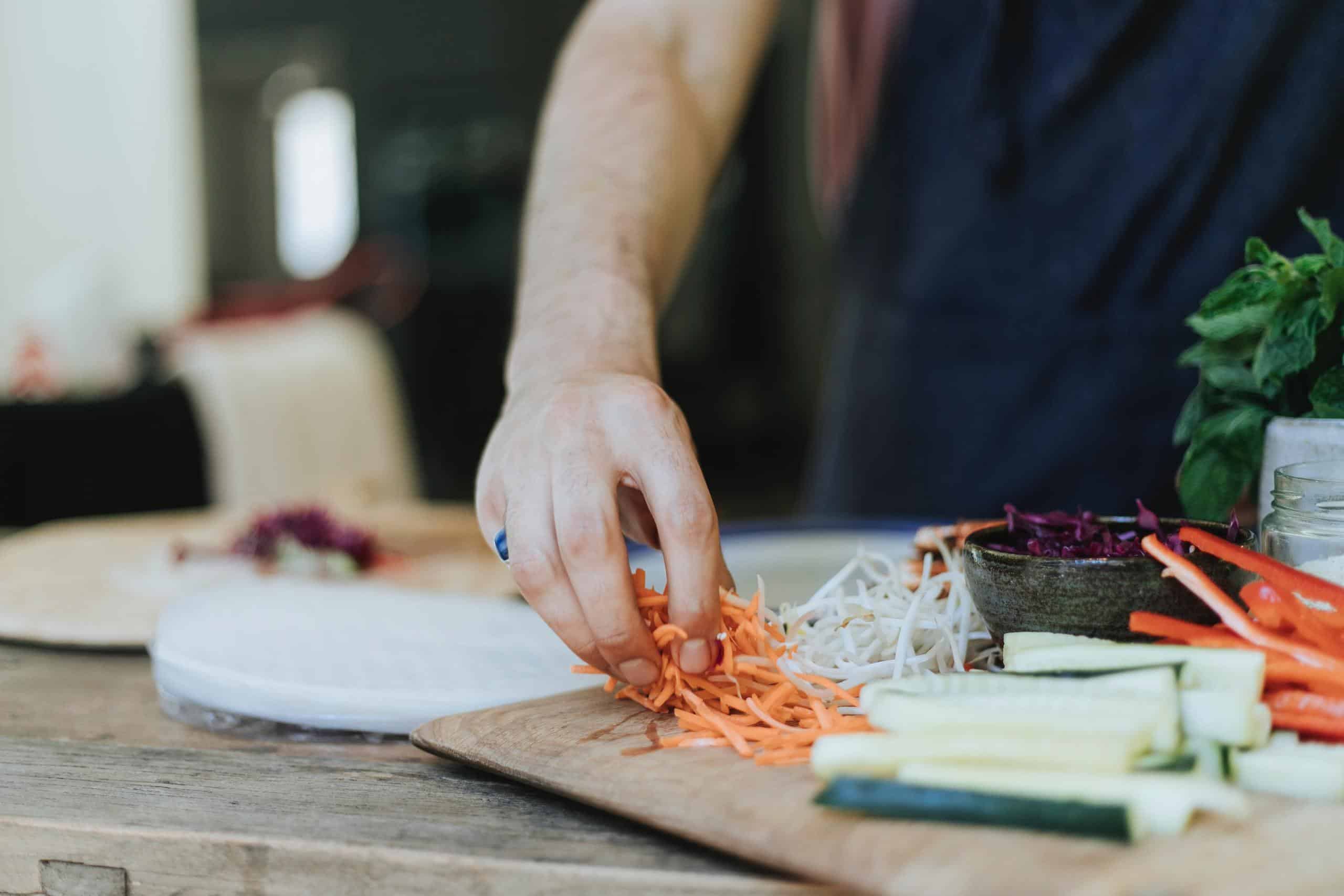 The phrase "cool as a cucumber", written in a poem by John Gay, is an idyllic Ayurvedic idiom. Cucumbers are a summer vegetable that can have an inner temperature up to 20 degrees cooler than the ambient temperature.
An accumulation of summer heat can heighten emotions, creating impatience, anger, and agitation. Physical manifestations of excess heat can cause imbalances of the liver, gallbladder, urinary bladder, blood, skin, and eyes. Luckily, the cooling and calming nature of cucumbers can help pacify such a preponderance of provoked pitta!
Cucumber has the ability to act as a blood cleanser, moisturizer, diuretic, blood pressure stabilizer, and detoxifier. Applying cucumber directly to the skin reduces puffiness and redness too.
Enjoy these cucumber rice rollups and soothe the symptoms of summer's sizzle!
Cucumber Squash Rice Rollups
What You'll Need:
1 cup white basmati rice, soaked overnight & rinsed well
2.5 cups water
1 medium yellow squash, cubed
1 medium carrot, grated
1 tbsp ground cumin
1 tbsp ground fennel
2 tsp mineral salt
2 tbsp ghee
2 tbsp lime juice
1 bunch chopped cilantro
1 tbsp toasted shredded coconut
6 large swiss chard or collard green leaves, very lightly steamed (this can be done while the rice and veggies are cooking)
Directions:

In a medium-sized pot, melt the ghee and stir in the cumin, fennel, and salt.
Add the rice, squash, and carrot, stirring to coat it in the ghee and spces.
Add the water, bring the rice and vegetables to a boil, turn down to a simmer, and cover.
Cook for about 10 minutes, until the rice is cooked and squash and carrots are tender.
Remove the rice & veggies from the heat, mix in the lime juice, coconut, and cilantro.
Spoon some of the mixture onto each of the leaves, and roll them up.
Serves 4 as a side dish. 
Want to learn more about the kind of retreats the Art of Living Retreat Center offers? Check out our calendar, or feel free to give us a call at 800-392-6870. We're looking forward to chatting with you!