Everyday Bhakti – Walk in Devotion
Living Your Life in Devotion
Description
Bio
Rooms & Pricing
Schedule
Location
Description
Are you ready for a deeper experience of life?
Connect with the spirituality of the human heart – and with the Divine – through the yoga of devotion (bhakti yoga), and the soul-stirring sounds of kirtan.
On this uplifting and enriching immersion, Grammy-nominated composer and ecstatic vocalist, Jai Uttal will teach you how to step into a life of devotion and wholeness.
Using sacred Indian music, vibrant storytelling and group chanting, you will discover:
· How your emotions become the fuel to reconnect you with wholeness and with yourself, on the bhakti journey
· How singing kirtan allows you to explore, express and share the most profound depths of your soul
· How to tap into the eternal springs of love as you chant the ancient Sanskrit names of the Divine
· How to come to self-acceptance and embrace the rhythm and bliss of sacred music
You will take away an experiential understanding of how to bring the gift of devotion into your daily life, and you'll know how to use the art of chanting as a form of meditation and a mode of connection.
Open to all.
Bio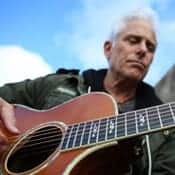 Jai Uttal is a Grammy-nominated sacred music composer, a recording artist, multi-instrumentalist and ecstatic vocalist. He blends Indian influences with American rock and jazz to create a stimulating and exotic fusion known as world spirit music. For Jai, music and spiritual practice are inextricably linked; earlier in his life he learnt the power of kirtan from the Indian saint Neem Karoli Baba, and he now practices, performs and teaches kirtan and sacred music around the world. Find out more at www.jaiuttal.com
Rooms & Pricing
Retreat: Hotel Room Single
Rate includes King Bed or Two Full Beds, flat screen TV, wifi, refrigerator, private bath, daily vegetarian meals.
$885.00
---

Retreat: Hotel Room Double Sharing
Rate includes King Bed or Two Full Beds*, Room will be shared with a maximum of 1 other individual.
$751.00
---

Retreat: Retreat Room Single
Rate includes Twin Bed, daily vegetarian meals (dinner the night of check-in and breakfast, lunch, and dinner throughout your stay.
$793.00
---

Retreat: Retreat Room Double Sharing
Rate includes Twin Beds, Room will be shared with a maximum of 1 other individual from the same gender.
$691.00
---

Retreat: Retreat Room Triple Sharing
Rate includes Twin Bed, Room will be shared with a maximum of 2 other individuals from the same gender.
$653.00
Schedule
Your Program Session Times (subject to change)
Arrival Day 7:30-9:30 pm
Daily 2:00-5:30pm: 7:30-9:30 pm
Departure Day 9:00-11:00 am (Room check-out is 11 am; Luggage can be held at reception)

General Guest Information
We hope you enjoy your stay with us at the Art of Living Retreat Center. While here, we invite you to
immerse in the quiet peace of the Blue Ridge Mountains and connect with yourself. Apart from the
activities in your program schedule, there are also opportunities to join daily yoga and meditation
classes, restorative Ayurvedic spa treatments, guided hiking trails, pottery classes, evening Kirtans, the
outdoor labyrinth or the weekly Bonfire. Here are more details for your stay:

Arrival Day
3:00 pm Check-in begins; Rooms are ready by 3:00pm, but if you arrive early
we will hold luggage at Reception.
6:00-7:00 pm Dinner
7:00-7:20 pm Guest Orientation Session (Venue: Dining Hall)
7:30-9:00 pm Program Session

Optional Complimentary Activities (Please join only if above mentioned Program schedule permits)
7:30-8:30 am Hatha Yoga Class (Venue: Geeta Hall) During Program Dates only
9:45-10:45 am/4:15-5:15 pm Hatha Yoga Class (Venue: Geeta Hall)
11:00 am-12:00 pm Mind and Meditation Session (Venue: Geeta Hall)
1:30-2:00 pm Yoga Nidra (Venue: Geeta Hall) Saturdays and Sundays only
2:00-3:15 pm Property Tour (Starts at Reception) Saturdays only
1:30-2:30 pm/3:00-4:00 pm Guided Nature Walk (Starts at Reception) Saturdays only
5:30-6:00 pm Guided Meditation Session (Venue: Geeta Hall)
7:30-8:15 pm Meditative Chant/Kirtan (Venue: Geeta Hall)
8:30-10:00 pm Bonfire (Below Veda 2; Weather permitting) Saturdays Only

Mealtimes
7:30-9:30 am Breakfast
12:00-2:00 pm Lunch (included on your departure day)
6:00-7:30 pm Dinner

Ayurveda Spa Appointments
We invite you to also make reservations at our award-winning Shankara Ayurveda Spa before arrival, in
order to ensure availability. Please call (828) 264-8382 for details.
Our Clay Studio is open Thu-Sun; Hand-building classes and Throwing classes are available by appt.
Clay pieces can be glazed and shipped back as well. Please contact our front desk to make an
appointment.
Actual schedules and venues may vary; Please confirm with Front Desk upon check-in
Location
Directions for Printing
Download a print file of the directions

Address
The Art of Living Retreat Center
639 Whispering Hills Rd.
Boone, NC 28607

Phone Number
If you need anything, just give us a call.
Phone: (800)-392-6870

A warning about using GPS!
We do not recommend using your GPS for driving directions, as many roads are incorrectly marked in the navigation system and inputting our address will take you on a wild ride. Instead, we recommend using Google maps (above). Many prefer to travel the Blue Ridge Parkway route only May through October since the road closes often in winter.

MAP
Click here to open the map in Google Maps

Nearest Airport
There are several airports within driving distance from the Art of Living Retreat Center:
Charlotte-Douglas International Airport (CLT) in Charlotte, NC (100 miles).
Tri-Cities Regional Airport (TRI) in Johnson City, TN (80 miles)
Piedmont Triad International Airport (GSO) in Greensboro, NC (110 miles)

Shuttles
The Hickory Hop shuttle goes from Charlotte airport to Boone five times daily. The cost is $90 per person. Please mention you are going to the Art of Living Retreat Center in Boone. Reservations are required, so please book ahead by contacting them directly. (828) 327-2340

Car Rental
Enterprise, Avis, Alamo, Hertz, National and Budget all offer car rentals at Charlotte airport. Please contact the rental company directly for pricing.
Uber: Uber has arrived in Boone. It is often possible to take an Uber from Charlotte airport all the way to the center's reception. This is a very cost-effective option when traveling with friends or family.

Public Bus
The Mountaineer Express goes from Boone to Charlotte at 9:25am and from Charlotte to Boone at 6pm daily. Please check their schedule for current timings. To reach the Charlotte bus stop, you can take the Cat5 airport express. Once you arrive in Boone, you can take an Uber to the center.