Retreat Type
Creative Expression
Meditation & Mindfulness
Self-Discovery
Yoga
Retreat Goals
Calm & Clear Mind
Personal Development
Self-Care
Harness Your Power to Manifest
Step into a world of creative transformation with Alison DeNicola—acclaimed author, card deck creator, yoga instructor, meditation teacher, and creative coach.
This enriching weekend workshop blends the power of yoga, the wisdom of tarot, and the magic of intention setting. You embark on a path of profound self-discovery through the harmonious interplay of these elements, nurturing the creative wellspring within you.
Through an artful blend of yoga, breathwork, guided visualization, and divination techniques, your awareness expands and your creative channels amplify. 
Embark on a Journey of Self-Discovery Through skillfully balanced yoga practices and focused breathwork, you'll experience the harmonization of your chakras, allowing the conduit of creative energy to flow unobstructed.
Plant the Seeds of Creativity Uncover the art of channeling your manifesting power to nurture the seeds of your creative aspirations, cultivating an environment where your dreams can take root and flourish.
Overcome Obstacles Confront and triumph over the barriers that impede your creative journey. Through Alison's expert guidance, you'll liberate your creative expression, embracing your potential fully.
Enhance Intuitive Guidance Delve into the world of tarot and oracle cards and learn how to tap into your intuition for hidden insights that provide a roadmap for your creative endeavors.
Guided Meditation for Inspiration Participate in guided meditative journeys that open the floodgates of your creative consciousness, inviting a continuous stream of innovative energy into every facet of your life.
Craft Your Vision Formulate a compelling mission statement for your creative projects, laying a solid foundation for their vibrant manifestation.
Visualize and Take Action Gain the tools to vividly envision your creative dreams and translate those visions into actionable steps that propel you toward your desired outcomes.
Alison's workshop is a sanctuary for all, embracing participants of every level. Whether you're a newcomer to these practices or a seasoned explorer, the program offers an inclusive space to engage in experiential practices without reservation.
We invite you to this transformative experience of uncovering inspiration and fostering personal growth surrounded by a community of like-minded individuals on the same empowering journey. Ignite your creative spark and watch your dreams unfurl into vibrant reality.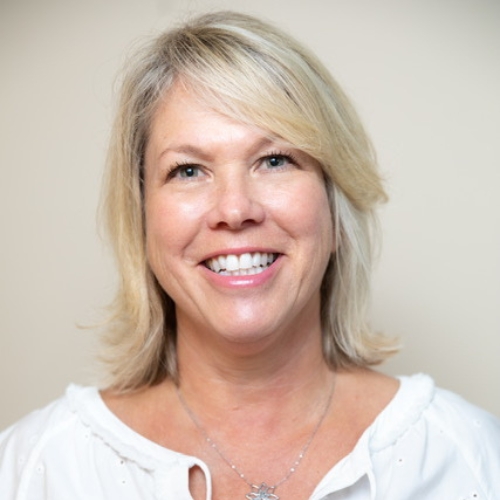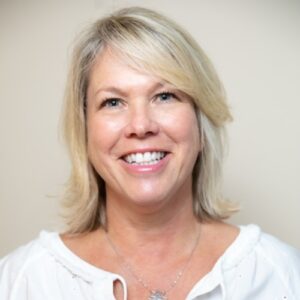 Alison DeNicola is an award-winning author of eight inspirational card decks and book sets, a yoga and meditation teacher, and a creative coach. …
$348 per person/per night + tax
All options include daily vegetarian meals from dinner on the night of check-in through lunch on the day of checkout. (Rates below are per person.)
King bed or two full beds
Flat screen TV
Refrigerator
Private bath
Hair dryer
Complimentary Wi-Fi
Daily delicious vegetarian meals
Complimentary tea/coffee & fresh fruit
Daily yoga & meditation classes
Access to fitness & steam rooms
Creative Manifestation
Tarot, Intention & Energy to Spark Your Dreams
April 5–7, 2024
Subject to change.
Friday 7:30–10:30 pm
Saturday 9:30 am–12:30 pm and 2:00–4:00 pm
Sunday 9:30–11:30 am Room checkout is 11:00 am; luggage may be held at Reception.
All times are Eastern Standard Time (EST) unless otherwise noted.
Arrival Day
4:00 pm Check-in begins; Rooms are ready by 4:00 pm, but if you arrive early we will hold your luggage at Reception.
6:00–7:00 pm Dinner
7:00–7:20 pm Guest Orientation Session (Venue: Dining Hall)
Actual schedules and venues may vary; please confirm with Front Desk upon check-in.
Apart from the activities in your program schedule, we offer the following optional complementary activities. (Please join only if your program schedule permits.)
9:45–10:45 am  Yoga |  Thu–Sun
11:00 am–12:00 pm  Mind & Meditation |  Thu–Sun
1:30–2:15 pm  Guided Hike | Assemble at Shankara Reception | Sat
2:30–3:45 pm  Ayurveda Cooking Class* | Tulsi Kitchen
Thu: Sweet Treats • Sat: Chef's Seasonal Recipe
4:15–5:15 pm Yoga |  Wed–Sat
5:30–6:00 pm  Guided Meditation |  Wed–Sat
7:30–8:15 pm  Meditative Chants/Kirtan |  Wed–Sat
Saturday kirtan is outdoor by the bonfire; weather permitting.
*Included with Wellness Escapes and R&R; Other participants: $35.00/per person
Clay Studio
11:00 am–7:00 pm Friday & Saturday
Hand Building $55 | 1 hour
Hours
Wednesday 2:00–8:00 pm
Thursday–Saturday 9:00 am–6:00 pm
Sunday 8:00 am–2:00 pm
We encourage you to also make reservations for consultations, therapies, and treatments at our award-winning Shankara Ayurveda Wellness at least two weeks prior to your arrival date to ensure availability. Please call 828.264.8382 for details. Additional cost.