Retreat Type
Energy Work
Featured Presenters
Meditation & Mindfulness
Self-Discovery
Spiritual
Retreat Goals
Calm & Clear Mind
Personal Development
Self-Care
Cleanse the Heart, Mind & Soul
Are you seeking healing, clarity, or a deeper connection with your inner self?
Renowned healer Adora Winquist leads this transformative 3-day retreat designed to unlock your inner alchemist and rekindle the sacred fire within using the combined powers of the five pillars of modern alchemy and ancient wisdom. We'll immerse in practices like alchemical aromatherapy, meditation, crystal therapies, and Solfeggio Frequency work to cleanse your heart, elevate your spirit, and reignite your passion and purpose. And under Adora's expert guidance, delve into self-mastery, explore Infinite Healing Alchemy, and activate intentions.
During the retreat, experience
Rest and Revitalization Immerse yourself in the healing power of nature and find solace in a community of like-minded souls.
Liberation of Mind, Heart, and Soul Release past limitations and create a life of abundance, harmony, and fulfillment.
Access Ancient Wisdom Discover the infinite power and unique gifts within your soul, tapping into your true potential.
Igniting Your Passion and Purpose Align with your true self, uncover your meaningful sacred purpose, and reignite your passion for life.
Mapping Your Path Forward Create your stepping stone map of take-home practices and become the ripple effect of The Love Frequency.
A highlight of the program is crafting your unique alchemical formula—your unique aromatic synergy—using Adora's pure essential oils. You'll also experience Aromatic Neural Repatterning to reshape your neural pathways for lasting change and delve into the realm of DNA healing with Infinite Healing Alchemy techniques.
Embrace this opportunity to unlock your inner alchemist and embody the true essence of The Love Frequency. It's a holistic transformation that promises profound insights, new tools for self-mastery, and a deeper connection with your inner light. Take home your bespoke aromatic creations, a treasure trove of knowledge and techniques, and a renewed sense of purpose.
This retreat is open to everyone, regardless of your background or experience.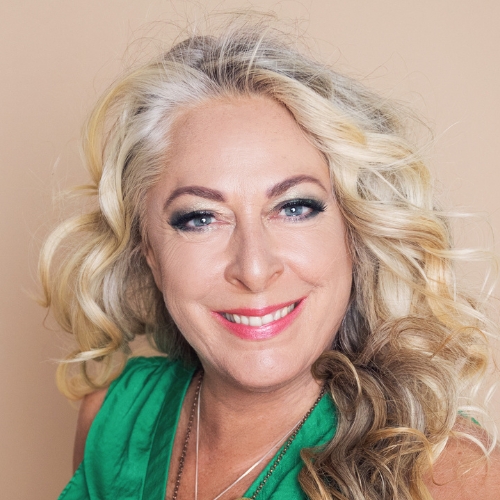 Adora Winquist is a visionary in the nascent field of Quantum Alchemy and a pioneer in the field of vibrational medicine and aromatherapeutic healing. …
I've been all over the globe, led and attended all types of retreats, yet nothing has compared to my time during Adora's retreat. There is an order, a sacred geometry to the design of the program's flow. I always felt held, safe and loved.
My experience at Adora's retreat opened up clear connection, community, and answers I had been longing for. In the past month, my life and the life of my loved ones have opened up in areas where there was loss, grief, missed connections, and pain. The retreat set off a series of events that were clearly aligned and ready to come forward. I appreciate the integrity, inclusion, and connection she stands in.
Healing & Cathartic
Marybeth W.
All the beauty that I experienced at the retreat was very healing and cathartic. It allowed me to step out of my own life and feel, and open to divine presence through Adora's healing meditations.
Beautiful & Expansive
Karen T.
My re-entry to daily life has been as beautiful and expansive as my experience was at Adora's retreat. The growth is amazing! Thank you so much for the experience. The progress was measurable and beautiful!
Adora's retreat taught me to go inward, even when it is not easy. I now see that the only way "up" the vibrational ladder is to experience my emotions more fully. Adora helped increase my awareness of my emotions and limiting patterns, and in many cases, their DNA linkages. She guided us with love and care, making my retreat experience a life-changing one.
Anyone seeking to enhance their overall quality of life would find extreme value in this retreat. You will learn how to discern the root cause your behavioral patterns (the good and the no so good) and develop your unique mind, body, spirit toolkit to deconstruct the conditioning learned from past experiences.
The retreat was magical. Full not only of sacred places but sacred ceremonies, meditations, and communion with the group. During my time with Adora, I experienced several awakenings that have already had great, positive impact on my life and being.
Modern Alchemy of the Heart
Embracing The Love Frequency
May 10–12, 2024
Subject to change.
Friday 7:30–10:30 pm
Saturday 9:30 am–12:30 pm and 2:00–4:00 pm
Sunday 9:30–11:30 am Room checkout is 11:00 am; luggage may be held at Reception.
All times are Eastern Standard Time (EST) unless otherwise noted.
Arrival Day
4:00 pm Check-in begins; Rooms are ready by 4:00 pm, but if you arrive early we will hold your luggage at Reception.
6:00–7:00 pm Dinner
7:00–7:20 pm Guest Orientation Session (Venue: Dining Hall)
Actual schedules and venues may vary; please confirm with Front Desk upon check-in.
Apart from the activities in your program schedule, we offer the following optional complementary activities. (Please join only if your program schedule permits.)
9:45–10:45 am Yoga | Thu–Sun
11:00 am–12:00 pm Mind & Meditation | Thu–Sun
1:30–2:15 pm Guided Hike* | Assemble at Shankara Reception | Sat
2:30–3:45 pm Ayurveda Cooking Class* | Tulsi Kitchen
Thu: Sweet Treats • Sat: Chef's Seasonal Recipe
4:15–5:15 pm Yoga | Wed–Sat
5:30–6:00 pm Guided Meditation | Wed–Sat
7:30–8:15 pm Meditative Chants/Kirtan | Wed–Sat
Saturday kirtan is outdoor by the bonfire; weather permitting.
*Included with Wellness Escapes and R&R; Other participants: $35.00/per person
Clay Studio
11:00 am–7:00 pm Friday & Saturday
Hand Building $55 | 1 hour
9:00 | 10:45 am Sunday


Wheel Throwing

$75 all guests; glazing and shipping are included | semi-private class | 75 minutes
Hours
Wednesday 11:00–8:00 pm
Thursday–Saturday 9:00 am–6:00 pm
Sunday 8:00 am–2:00 pm
We encourage you to also make reservations for consultations, therapies, and treatments at our award-winning Shankara Ayurveda Wellness at least two weeks prior to your arrival date to ensure availability. Please call 828.264.8382 for details. Additional cost.
$372 per person/per night + tax
All options include daily vegetarian meals from dinner on the night of check-in through lunch on the day of checkout. (Rates below are per person.)
King bed or two full beds
Flat screen TV
Refrigerator
Private bath
Hair dryer
Complimentary Wi-Fi
Daily delicious vegetarian meals
Complimentary tea/coffee & fresh fruit
Daily yoga & meditation classes
Access to fitness & steam rooms