Retreat Type
Family & Relationships
Featured Presenters
Retreat Goals
Better Relationships
Personal Development
Self-Care
Nurture Connection, Strengthen Bonds
Join Ali Flynn, the visionary behind Hang in There, Mama, for a transformative weekend retreat designed to empower and inspire mothers on their unique path.
In this retreat, find the support and guidance you need to maintain a strong connection with your evolving teenager while nurturing your own self-connection. With a deep understanding drawn from her education background and experience as a mother of four teens, Ali offers genuine insights and advice, serving as the trusted friend you need during this crucial phase of your motherhood journey.
Through a blend of reflective journal prompts, group activities, enlightening lectures, and thought-provoking questions, this program helps you
Reconnect with yourself and your teen
Let go of mom guilt and rediscover your self-worth
Rediscover your passions and find wholeness
Incorporate self-love into your busy mom life
Strengthen your everyday connection with your teenager
Transform your perspective on your teens' emerging beauty.
During this retreat, you engage in group discussions, journaling sessions, nature walks, and creative exercises that facilitate self-discovery, self-love, and deep healing.
Join us for a weekend of transformation, empowerment, and heartfelt connection—an opportunity to reignite the connection with your teen and yourself and embark on a journey of personal growth and deeper family bonds. Your path to feeling connected and fulfilled as a mother begins here.
This program is open to women/mothers only. Participants should bring a journal and a pen/pencil.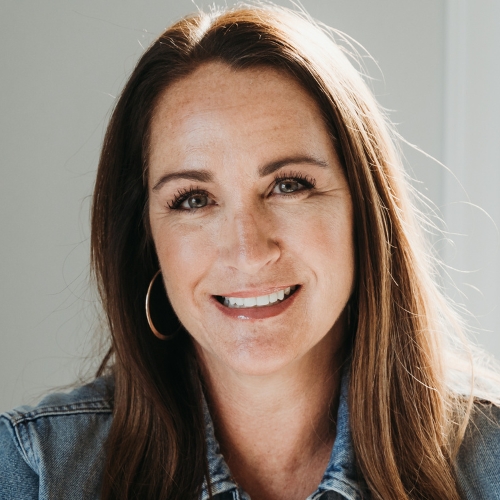 Ali Flynn, the creator of Hang in There, Mama and certified English and Special Education teacher is excited to share with you the joys and hardships of raising teens with an open heart, honesty, and some tears. …
A Mother's Journey to Feeling Connected
Nov 8–10, 2024
Subject to change.
Friday 7:30–9:00 pm
Saturday 9:30 am–12:30 pm and 2:00–4:00 pm
Sunday 9:30–11:30 am  Room checkout is 11:00 am; luggage may be held at Reception.pir
All times are Eastern Standard Time (EST) unless otherwise noted.
Arrival Day
4:00 pm Check-in begins; Rooms are ready by 4:00 pm, but if you arrive early we will hold your luggage at Reception.
6:00–7:00 pm Dinner
7:00–7:20 pm Guest Orientation Session (Venue: Dining Hall)
Actual schedules and venues may vary; please confirm with Front Desk upon check-in.
Apart from the activities in your program schedule, we offer the following optional complementary activities. (Please join only if your program schedule permits.)
9:45–10:45 am Yoga | Thu–Sun
11:00 am–12:00 pm Mind & Meditation | Thu–Sun
1:30–2:15 pm Guided Hike* | Assemble at Shankara Reception | Sat
2:30–3:45 pm Ayurveda Cooking Class* | Tulsi Kitchen
Thu: Sweet Treats • Sat: Chef's Seasonal Recipe
4:15–5:15 pm Yoga | Wed–Sat
5:30–6:00 pm Guided Meditation | Wed–Sat
7:30–8:15 pm Meditative Chants/Kirtan | Wed–Sat
Saturday kirtan is outdoor by the bonfire; weather permitting.
*Included with Wellness Escapes and R&R; Other participants: $35.00/per person
Clay Studio
11:00 am–7:00 pm Friday & Saturday
Hand Building $55 | 1 hour
9:00 | 10:45 am Sunday


Wheel Throwing

$75 all guests; glazing and shipping are included | semi-private class | 75 minutes
Hours
Wednesday 11:00–8:00 pm
Thursday–Saturday 9:00 am–6:00 pm
Sunday 8:00 am–2:00 pm
We encourage you to also make reservations for consultations, therapies, and treatments at our award-winning Shankara Ayurveda Wellness at least two weeks prior to your arrival date to ensure availability. Please call 828.264.8382 for details. Additional cost.
$416 per person/per night + tax
All options include daily vegetarian meals from dinner on the night of check-in through lunch on the day of checkout. (Rates below are per person.)
King bed or two full beds
Flat screen TV
Refrigerator
Private bath
Hair dryer
Complimentary Wi-Fi
Daily delicious vegetarian meals
Complimentary tea/coffee & fresh fruit
Daily yoga & meditation classes
Access to fitness & steam rooms