Retreat Type
Energy Work
Mindfulness
Self-Discovery
Spiritual
Retreat Goals
Calm & Clear Mind
Personal Development
Self-Care
Are you ready to navigate this miraculous human evolution with ease, grace, and peace? Join best-selling author and spiritual teacher Lorie Ladd for a transformative journey into the depths of self-exploration, liberation, and profound alignment with your soul's essence.
Through group discussions, meditation, mindfulness exercises, and hot-seat personal Q&A opportunities, you are guided to soar out of disempowerment and into sovereignty, transform fear into love, and shift from suffering to freedom.
During this immersive, experiential weekend, you
Connect with your divine essence and embody your spirit
Reconnect with the perfection of your true self and your life's purpose
Cultivate the courage to fully engage with life's experiences
Find the freedom, calm, and peace that reside within you
Break free from the constraints of thoughts and emotions, liberating your authentic self.
Participants emerge with enhanced awareness, clarity, confidence, and integration of body, mind, and soul.
This retreat is open to anyone ready to embark on a journey of self-discovery and profound transformation.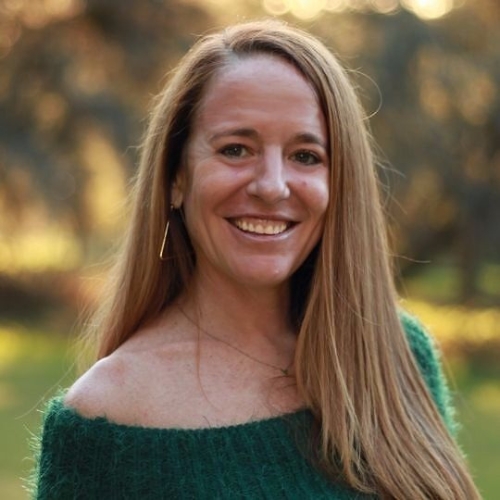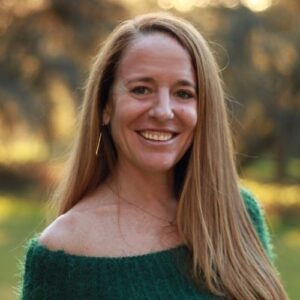 Lorie Ladd is a best-selling author and spiritual teacher specializing in the evolution of human consciousness. Her teachings and guidance have helped millions of people navigate the current planetary shifts and remember the divine design held within the human experience. …
I've been on quite the "spiritual" journey now for the past 5 years and I can honestly say this was the most eye opening, fulfilling, and metamorphically interactive teaching I have had the pleasure of participating. Lorie's ability to dive deep into our human experience and interpret and articulate in words the "unexplainable" is astounding.
Thank you is not enough!
S.D.
This past weekend was one of the most activating and embodying workshops I have ever experienced. Thank you is not enough! You brought me deep into my body, reminded me I am not my thoughts and that there is calm here now. It was so simple and yet so profound. Thank you Lorie for these 3 days!
Humbling & Life-Changing
G.T.
I am so grateful I made the decision to attend Lorie's Remembrance workshop. It was beyond my expectation and I left feeing more aligned, connected and calm then I have felt in many years. The way Lorie teaches and reminds us of who we are is humbling and life-changing. She is such a gift to us in this lifetime and I am grateful to have spent this time with her.
I already feel so different and renewed. I have been recovering from severe anxiety and depression and the tools Lorie gave us during this workshop have changed my life. I never imagined it would make such a difference in regaining perspective and awareness around my anxiety. Thank you so much and I can't wait till the next one.
I went into the weekend retreat feeling heavy, anxious and stressed. I have been home for a few weeks now and I am different, very different. I can navigate my life in a new way. I feel more calm and still instead of anxious and worried. I know you said these practices can be simple yet profound, I just had no idea! Thank you Lorie. You have given me the remembrance that I am not here to suffer!
Empowered, Inspired & Aligned
Y.R.
Everything Lorie shared resonated with me. I felt at ease with myself for the first time in my life. She activated a deep remembrance within me that allowed me to simply let go of all the things in my life I have been trying to change. I feel more empowered, inspired and aligned after these 3 days with Lorie. Thank you for continuing to show up for humanity.
All options include daily vegetarian meals from dinner on the night of check-in through lunch on the day of checkout. (Rates below are per person.)
The Remembrance
Finding Freedom in The Now
April 19–21, 2024
Subject to change.
Friday 7:30–9:00 pm
Saturday 9:30 am–12:30 pm and 2:00 pm–4:00 pm
Sunday 9:30–11:30 am Room checkout is 11:00 am; luggage may be held at Reception.
All times are Eastern Standard Time (EST) unless otherwise noted.
Arrival Day
4:00 pm Check-in begins; Rooms are ready by 4:00 pm, but if you arrive early we will hold your luggage at Reception.
6:00–7:00 pm Dinner
7:00–7:20 pm Guest Orientation Session (Venue: Dining Hall)
Actual schedules and venues may vary; please confirm with Front Desk upon check-in.
Apart from the activities in your program schedule, we offer the following optional complementary activities. (Please join only if your program schedule permits.)
9:45–10:45 am Yoga | Thu–Sun
11:00 am–12:00 pm Mind & Meditation | Thu–Sun
1:30–2:15 pm Guided Hike* | Assemble at Shankara Reception | Sat
2:30–3:45 pm Ayurveda Cooking Class* | Tulsi Kitchen
Thu: Sweet Treats • Sat: Chef's Seasonal Recipe
4:15–5:15 pm Yoga | Wed–Sat
5:30–6:00 pm Guided Meditation | Wed–Sat
7:30–8:15 pm Meditative Chants/Kirtan | Wed–Sat
Saturday kirtan is outdoor by the bonfire; weather permitting.
*Included with Wellness Escapes and R&R; Other participants: $35.00/per person
Clay Studio
11:00 am–7:00 pm Friday & Saturday
Hand Building $55 | 1 hour
9:00 | 10:45 am Sunday


Wheel Throwing

$75 all guests; glazing and shipping are included | semi-private class | 75 minutes
Hours
Wednesday 11:00–8:00 pm
Thursday–Saturday 9:00 am–6:00 pm
Sunday 8:00 am–2:00 pm
We encourage you to also make reservations for consultations, therapies, and treatments at our award-winning Shankara Ayurveda Wellness at least two weeks prior to your arrival date to ensure availability. Please call 828.264.8382 for details. Additional cost.